Check out the top four NA SMITE teams as they duke it out in this years PAX Prime 20k tournament.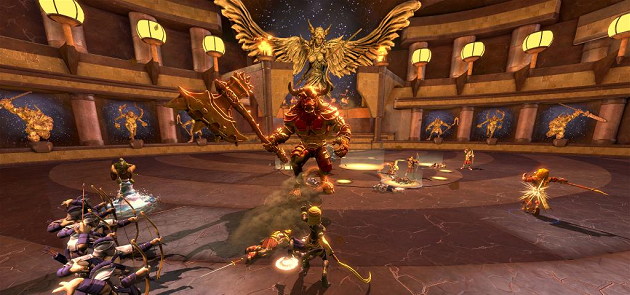 Hi-Rez Studios is kicking off this year's PAX Prime with some god-like player versus player action in the form of a SMITE invitational tournament.
The top four North American SMITE teams will be competing today, August 30th, at PAX prime for a prize pool of $20,000. The tournament will be your standard 5v5 match-up and will run until Sunday, September 1st. And for those of you who are tuning in to PAX from the comfort of your homes, the tournament will also be broadcast via the official SMITE Twitch Channel.
In between matches there will be some pretty cool giveaways and competitions for items such as Gems, T-shirts, a SMITE 2013 Convention Skin, the Alienware Ra Skin, as well as other prizes. Fans will also be able to partake in some open gameplay time in order to learn more about the game, ask questions, or chat with some well-known streamers and devs in the SMITE community.
For more information on SMITE be sure to visit its official website and keep your browser locked to ZAM for more SMITE news updates.
Corey "Crimzen" Jenkins
Follow me on Twitter @coreycrimzen