Make your Heroic Choice for a chance at a GW2 Heroic Edition courtesy of ZAM and ArenaNet

UPDATE: All winners have been contacted, check your PMs here on ZAM!
---
What kind of hero do you want to be in Tyria?
Of the many cool professions and races in Guild Wars 2, there is always one combination that captures the imagination of each player. What hero would you create to join the adventure discovered by over 3.5 million other players?
As part of its one year anniversary celebration for Guild Wars 2—check out our interview with Mike O'Brien here—ArenaNet has unleashed a new, enticing way to experience Tyria's Living World: the Heroic Edition.
As well as containing the most beautifully designed world of any MMO on the market, Guild Wars 2, the Heroic Edition will contain the Heroic Pack, which includes the following items:
• One Legacy Armor—because when saving the world from elder dragons, you need to look your best!
• 18-slot Mithril Box—do you have more loot than you know what to do with? Here's your answer!
• 10 Experience Boosters—desperate to lead the assault on Arah? These boosters will get you there faster!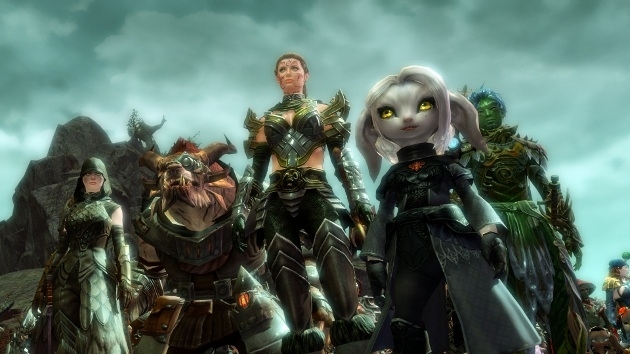 To win your own Heroic Edition of Guild Wars 2 we want you to tell us exactly what hero you want to be and why. Tell us your preferred race and profession—Guardian, of course—and, most importantly, the reasons for your choices and you could become the hero you dream of, courtesy of ZAM and ArenaNet.
You can leave your Heroic Choice in the comments below or tell us through our Facebook page, here. If you are not one of the tremendously fortunate winners, you can grab the Heroic Edition of the West's fastest selling MMO right here, for $49.99.