Play alongside the Amazing Amazon or nemesis Circe in Sons of Trigon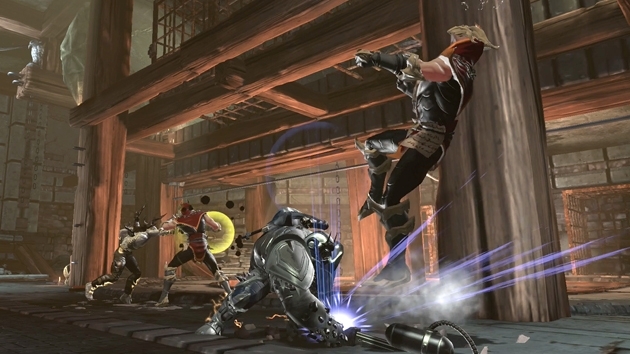 Just like its comic book counterpart, the action in DC Universe Online never eases off. In announcing the 8th DLC pack, Sons of Trigon, SOE tells us that players will be able to fight alongside Wonder Woman or her nemesis Circe.
The upcoming content pack will also continue DCUO's story from where Sins of the Father left off, finally answering what happened to Trigon. It introduces a new region – a hellish wasteland version of Gotham City – for players to explore, packed with solo and multiplayer missions.
Sons of Trigon also introduces an 11th power, Celestial, which provides some interesting changes to the healing support role. Two trees, named Blessed and Cursed, will provide a new type of combo powering to make healing more action packed.
One big question remains: what will you do once Trigon is defeated? Will you strip him of his power and restore peace, or will you steal his power for your own nefarious ends?
Due out this fall, Sons of Trigon will be free to Legendary members and available to purchase by Free and Premium gamers. For further details head over to the launch announcement, and for some juicy background details check out the letter from senior creative director Jens Andersen.
Gareth "Gazimoff" Harmer, Senior Contributing Editor
Follow me on Twitter @Gazimoff