The latest member of SMITE's pantheon arrives, full of melancholy and butt kicking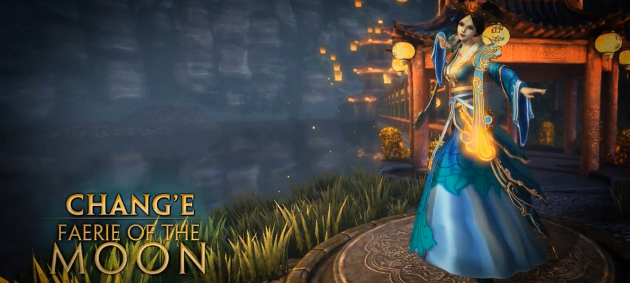 "We better not risk a frontal assault, that rabbit's dynamite!"
The newest entrant to SMITE's pantheon is the forlorn Faerie of the Moon, Chang'e. This twice-made goddess lives an eternity in enforced estrangement from her husband due to a falling out with the Jade Emperor.
She hopes to save the Earth and earn her way to reuniting with her love.
In the meantime, her jade rabbit keeps her company on the moon--because, why not?--who is not only a nifty conversation piece but also brings a courier role that fans of DOTA 2 might be rather excited about.
The possibilities for great sustain in lane seem obvious with jade rabbit; which--when added to her heal, damage and CC potential--makes Chang'e quite the daunting proposition.
Stay tuned at ZAM for more SMITE coverage, delivered exclusively by a rabbit in a shiny vest.
Scott Hawkes, Editor in Chief
Follow me on Twitter @Jarimor