ZAM retells the story of the Chua and the Mordesh, the two races revealed at Comic-Con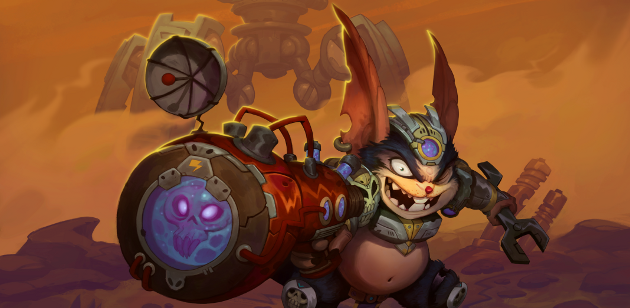 The Chua is out of the bag: the top secret, hush hush identities of the final two races in WildStar have been revealed. Artwork, videos and outlines of both the Chua—for the Dominion—and the Mordesh—for the Exiles—have been fired out of the Fort Knox that is Carbine Studios.
Yes, I know, sarcasm is the lowest form of wit.
Still, the devil—and the fun—is in the details and we have plenty of those for you, including the reveal video embedded below.
The Chua
While deciding on the races that would make up the Dominion, the Mechari believed the Chua to be small furry bags of devilment with great promise.
After a meet and greet on the Chua home world, Bezgelor, the Mechari gave the Chua some basic Dominion technology to see how the primitive, yet preternaturally inventive little blighters would respond. The Chua gratefully accepted the gift and reciprocated with a Bezgelorian tar-beetle.
Rattled by its sudden demotion to the booby prize in a gift exchange, the tar-beetle did what came naturally: it exploded into a rancid fart of black ooze that covered the diplomats in corrosive black snot.
Finding a Chua that was not doubled up in laughter was difficult for the next few days.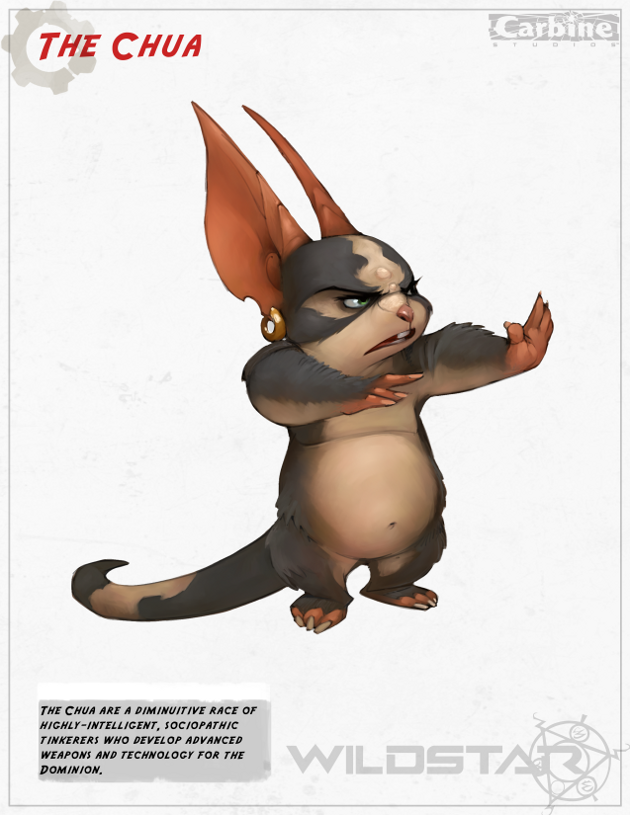 Nevertheless, the Chua's aptitude for technology exceeded even the Mechari's initial analysis and, in less than a century, the diminutive maniacs had transformed their planet from an Aurin's idea of paradise into an industrial hemorrhoid.
Rather than being grateful for the Mechari's interjection, the Chua had little need for the cybernetic puppeteers but eventually decided to join the Dominion once Bezgelor's mineral resources had been utterly depleted.
With Nexus now in play, the idea of a world rich with resources and the promise of technology beyond their unremittingly wild dreams is too much for the Chua to contain themselves. Not that they would ever try to.
As Chad Moore has stated, the Chua might be the dirty little secret that the Dominion—particularly the Cassians—try to avoid, but their ingenuity and love for all things "Boom!" have been providing the weapons that have pushed the Exiles up to the brink of extinction.
Click to the next page to meet the Mordesh>>>