Build your Shaman deck to raze the Hearthstone competition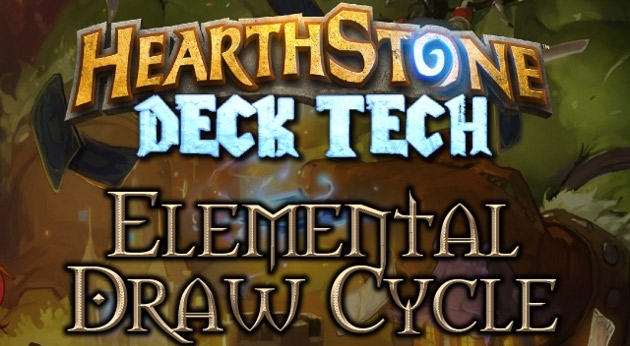 HSSpaceWizard is quick on the draw again this week as he unveils his latest Shaman deck for the upcoming blockbuster from Blizzard, Hearthstone.
The Elemental Draw Cycle deck will call down lightning and wield the Rockbiter Weapon to unleash some serious devastation.
Mixed in with direct damage cards is a potent mix of AOE control and silences as well as the Shaman's quintessential totems to bring buffs and survivability along with the carnage.
Every card shown on Hearthstone Deck Tech can be viewed in Wowhead's complete Hearthstone database here: http://www.wowhead.com/hearthstone

Be sure to follow SpaceWizard:
http://twitter.com/hsspacewizard
http://youtube.com/hsspacewizard
Scott "Jarimor" Hawkes, Editor in Chief
Follow me on Twitter @Jarimor