The ZeniMax Community team provides further insight into ESO's dungeons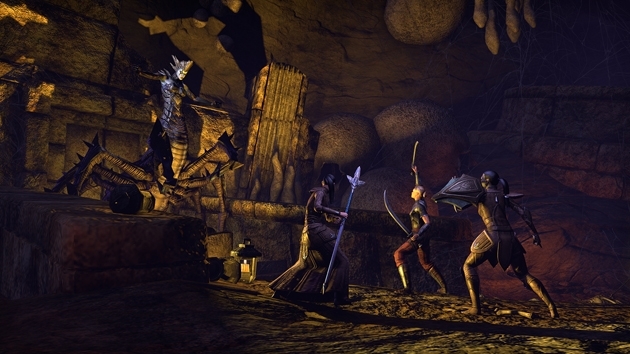 As an adventurer, one of the highlights of any Elder Scrolls game is delving into dungeons. Whether it's a spider-infested cave system or a forgotten tomb ridden with skeletons, we're there to bring the fight.
Recently, ZeniMax shared a peek inside the dungeons of Elder Scrolls Online. Veteran MMO players will be pleased to know that the trinity of Tank, Healer and DPS are still being used, with the team sharing even more details about what each role will need to do.
That dungeon door has been pushed open even further today, with the team providing an 'Ask Me Anything' update. The great news is that it doesn't matter if you're a fan of solo or group play, as ESO will cater for both types. While a few dungeons will be purely solo and some strictly for groups, most will cater to both types. If you find yourself struggling through an abandoned fort, you can either come back to it later at a higher level, or pull in a friend to complete it together.
For those of us who are hooked on dungeon delving, you'll be able to keep running them without fear of lockouts or timers. Varied dungeon quests will keep things fresh, changing up the location, behavior or types of monsters you'll find during your run. And death is no longer the handicap it used to be, with a resurrection Wayshrine placed inside each one.
The only disappointment is that there are no cookies to be found in ESO's dungeons. That said, it's great to hear that solo runners from Skyrim and Oblivion will be able to continue that experience, while occasionally dipping into group play. Let us know what your plans are – solo, group, or a mix of both.
Gareth "Gazimoff" Harmer, Senior Contributing Editor
Follow me on Twitter @Gazimoff