After a week of pirate themed conflict, how is the new battleground faring?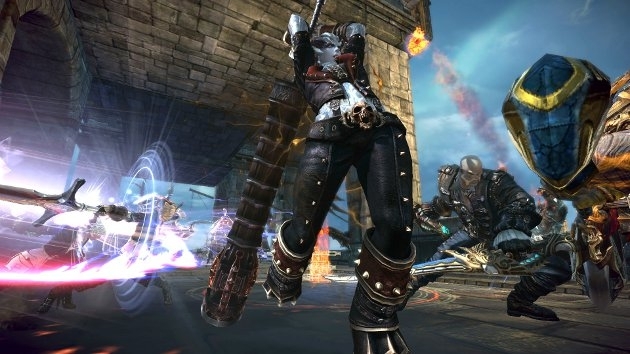 As part of a series of articles on newly released content from games, in Players' Picks we want to hear from you to get the full gamer's perspective. This week, we want to know what you think about Corsairs' Stronghold.
As we discussed in our interview with Patrick Sun, TERA: Rising added the Corsairs' Stronghold battleground on July 2.
The new 20 on 20 match is easily accessed by all level 30+ characters through the Battleground Matching button on the UI.
Though imposing and very defendable, don't be discouraged by those tall castle walls. There are siege ladders to climb--though beware opponents on the battlements--to allow you to strike at the heart of the enemy. If you want to bring death from above, you can ride an airship and drop in, wreaking havoc on unsuspecting defenders. Subtlety might not be your strong point; if so, guide your siege tank to the gates and smash them down.
The new battleground promises a very different form of engagement for those addicted with TERA's full action combat. Though new vehicles and siege weapons hold their own fun--and tactical importance--there is still plenty of opportunity to raze the ground with your own, tried and true approach to battle.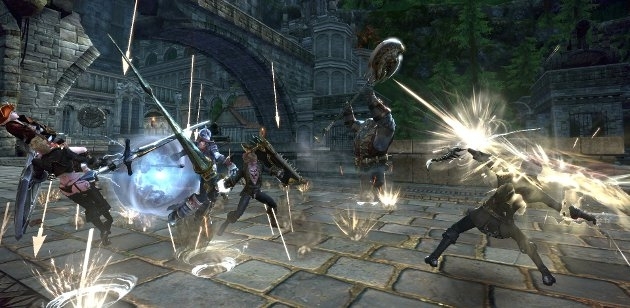 Have you been laying your pirate opponents low in Corsairs' Stronghold? What is it about the new battleground that is most appealing? What is your favorite aspect of the battleground? Have you been all about the new weapons and vehicles or are you enjoying finding new ways to use your favorite character's abilities?
If you haven't played, and you want to give the pirate-themed attack vs defense PvP a whirl, you can play TERA: Rising for free. Once you hit level 30, you don't have to worry too much about gear as it is all equalized to level the playing field and make skill the deciding factor.
Get in game and let us know what you think. Leave your thoughts in the comments below.