Jon Wiesman updates the community on the current progression of UI add-on development in the WildStar closed beta.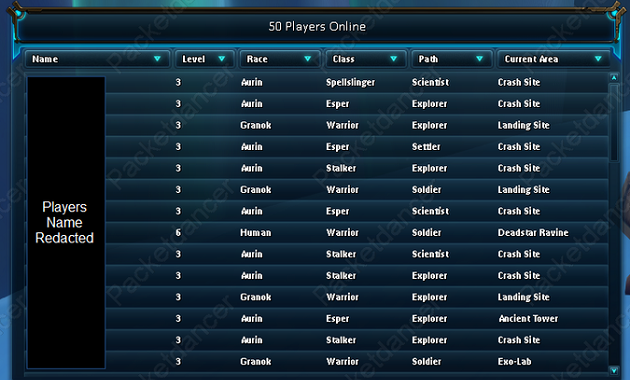 In this week's WildStar Wednesday edition, Carbine's own Lead Client Engineer, Jon "Bitwise" Wiesman, shared a quick update with us on how UI addon development is progressing in the WildStar beta.
Carbine has been saying from the get go that it wants to have player-created add-ons as a big part of the community built aspects of the game. From what it sounds like, the current beta testers have been going full-throttle and pumping out their own user interface add-ons almost non-stop since Closed Beta One.
Wildstar's UI engine "Apollo", along with add-on tool "Houston", are the two systems that allow players to create their own user generated add-ons. Jon mentioned that the team wanted to get this to the players in beta as soon as possible to begin testing.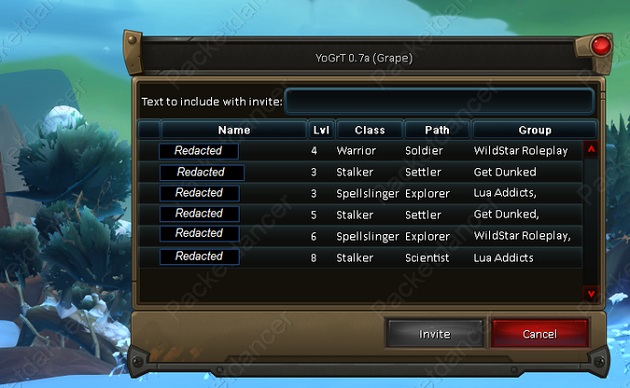 "Development on Houston is still ongoing, and the documentation for it is sparse, but when it came time to release CBT1 to our first round of beta testers, it was important to me that we included what we had, so that we could get it out to our beta testers ASAP. We didn't draw too much attention to it, but we suspected (and hoped) that at least some of our first beta testers would find it and start experimenting."
Apparently this little experiment was a huge success. In CBT1 a tester named PacketDancer uploaded the very first user-created add-on to the forums which was cleverly named "YoGuRT" or "Your GRoup Tool". YoGuRT added a basic friends list to the game that improved on some of the existing friends list UI elements.
"PacketDancer has gone on to become one of our most prolific Add-on developers, uploading Add-ons like Journalism, Eventuality, RocketPig, and even a role-playing library called RPCore. She has taken a leadership role on the forums, helping out other Add-on developers with their questions and even documenting some of the less obvious API libraries in Apollo."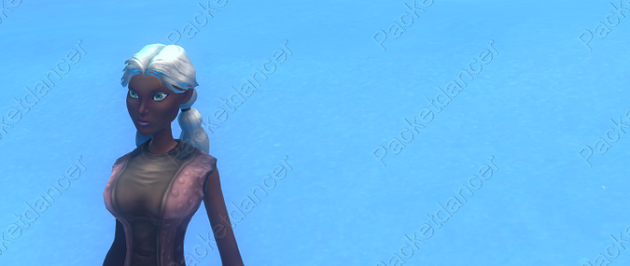 I feel as though a big congrats to PacketDancer is in order, who was even invited out to Carbine to spend a few days with Jon and the rest of the development team as a thank you for leading the charge for the WildStar community's add-on creators.
And while we only got a glimpse this week at some of the progress add-on creation is undergoing in beta, the WildStar team definitely seems like a passionate bunch when it comes to community-created UI add-ons.
"The community has been fantastic, not only uploading all sorts of great Addons, but vetting those Addons, listing them, and even supporting the other Addon authors in how to make their Addons better. It really is the realization of a vision for us here at Carbine, and for me personally. I am so excited and humbled by what the community has already done, and even more excited about what they will accomplish post-launch, which is coming up in [REDACTED]! (I tease!)"
My heart nearly stopped for a minute there when I thought we might actually receive a date. Well played Mr. Wiesman, well played. However, even as a player who was not heavily in to add-on usage in past MMOs that I've played, I can't help but become excited for what the WildStar community will develop post-launch after getting a glimpse at what is already available.
For more WildStar information be sure to head over to the official website and keep your browser locked to ZAM for more news updates.
See you on Nexus!