Strike Vector comes to Steam Greenlight with Vigor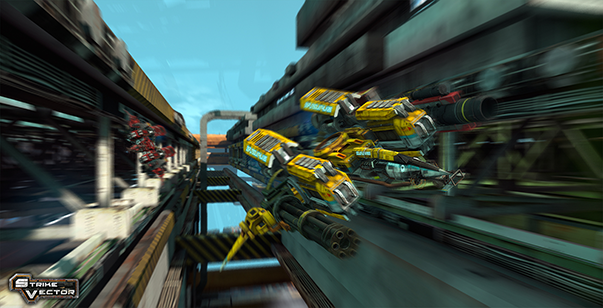 One of the newest additions to Steam Greenlight, Strike Vector, exploded in popularity among gamers everywhere within just days. For those unfamiliar with Steam Greenlight, it is Steam's way of letting members of the service vote for their favorite upcoming games to get pushed onto the Steam platform. A handful of best-seller indie titles on Steam have come from Greenlight, and it is gaining the interest of gamers every day.
The Strike Vector team consists of four indie developers who have been working on the game for just ten months. The progress they have made in that short amount of time is nothing short of impressive, and the game is looking beautiful. The team stated that within four days of release, their Strike Vector YouTube video had reached 80,000 views, and has pushed beyond the 200k mark in recent days.
The game is generating a lot of interest very quickly, and for good reason. Did I mention the game is gorgeous? I really mean that, it is absolutely gorgeous. The landscapes they have created in the open air are behemoths of both mental ingenuity and incredible, breath taking art design. Every "map" or "level" has a completely different feel to it, but they all have the same standard of clever twists, turns, tunnels, and turbo zones.
Creatively designing their combat systems, the Strike Vector team really opened doors for themselves with both level and combat design. Players can freely switch between a Jet Mode, where he/she can fly like anyone might in a Jet Fighter game, with boosting, high speeds, sharp turns, and that great wind-in-the-hair feel; or a Stationary Mode, where the controls feel more like a Mech Fighter game in the air, with more control, ability to stay still, and, again, more control, which in this game will be key.
Combat is based entirely around using these two modes in combination to quickly, sharply, and correctly navigate the playing field to give yourself the advantage over your less-coordinated opponent. Also, it's gorgeous, but I think I mentioned that.
So, if you're wondering where to stick that Steam Greenlight vote you have sitting on your account, I implore you to give Strike Vector a shot. Hopefully it won't be too long before I'm shooting you out of the skies.
-Tyler "TovarishGaming" Solley