Scott Hawkes attends the demo for Bungie's highly anticipated sci-fi shooter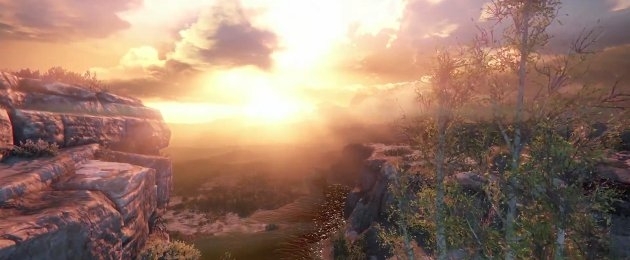 Though we have seen some of the gameplay footage from E3 this week in the new trailer video, it was still rather exciting to funnel into the packed demo room to watch a few devs take out Destiny for a spin.

At the start of the demo, the dev turned around and looked out across an absolutely huge valley and said "That isn't a skybox."

It is intended that the area will be teeming with life, danger and adventure, but as that content isn't ready, I watched on as the duo explored a devastated Russian city.
A friendly, yet sardonic--AI personalities just seem to skew that way--floating droid provided some light in a very dark industrial complex, the atmosphere and tension ramped up as the electricity was restored and floodlights revealed a horde of enemy mobs swarming our entrepid pair of guardians.
One seemingly magical power up enhanced blasts with devastating affect and pleasing visual signifiers as bursts of orange radation whirled and scattered around the disintegrating foes.
After moving through the complex and entering daylight once more, a rapier-like dropship blasted overhead and a third dev bulleted down to the ground to join up with the fun.
The weapons on view were impressive--and included specialized skill trees--seemd to carry real heft with their animations and suynchronicity for some ear pounding sound design. There will be plenty of customization and loot on show, which will appear to Borderlands 2 fans as well as all the collectionist players out there.

Not wanting to be all about the hardware, the guardians have some eye catching and devastating magical combos.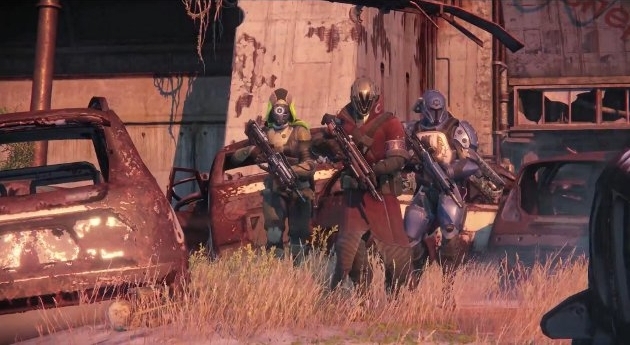 The third developer entered with a superheroic drop into full Iron Man pose while screaming "Spaaaaace Maaagiiic!" and unleashing a circular AOE rich with flashing purple energy.

Mobs were fought, teammates were saved and then a public event began where an enemy dropship unloaded a new wave of mobs. Players on speeder-bike-esque vehicles knifed past the original players and jumped into the fray, the extra need for bodies being recognized by the system and incorporated into the event.
Soon a second ship arrived but this time its underside unfurled and dropped to the ground to reveal a large, armored, six legged vehicle--another mob that can be spotted in the official trailer.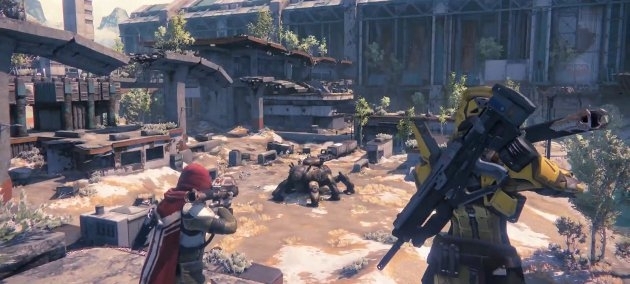 It all looked utterly sensational, the frame rates looked high and steady, the various animations and triggered events flowed smoothly and everything had a distinct pollish, even at this early stage.
From what I saw, Destiny puts every other game this year on notice with its action, smooth combat, customization, story and jaw dropping visuals. I'm hoping that a PC version will soon be announced but, whatever the case, Destiny is coming, and you bloody well better be ready for it.
Scott "Jarimor" Hawkes, Editor in Chief