Wargaming's latest launches into Open Beta in July.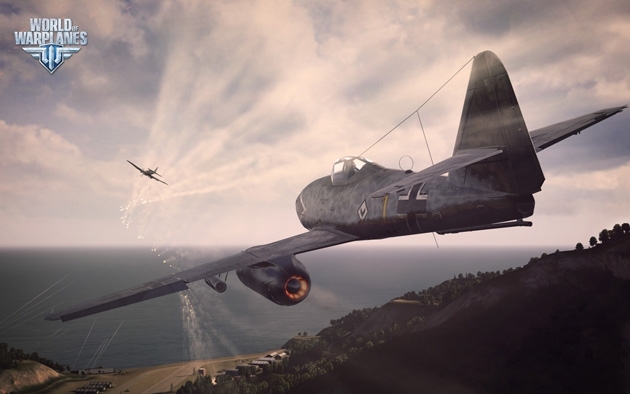 If battlefield-based combat has left you yearning for loftier ambitions, Wargaming has something to tempt you with. Made from the same mold as the incredibly popular World of Tanks, pilots will be able to take to the skies in World of Warplanes.
You won't have to wait long to strap on your parachute either, with open beta cranking up on July 2nd.
World of Warplanes isn't a modern-day airborne shooter. Just as with the tank-based sibling, a range of aircraft has been selected from between the latter half of the 1930's to the Korean War. Choices include flying machines from the United States, Russia, Germany and Japan, with two teams of 15 planes dogfighting above a number of locations.
Our own Corey Jenkins dived into the closed beta earlier this year, saying that even those who aren't fans of the genre can get to grips with World of Warplanes easily. His first impressions are well worth reading if your interest has been piqued.
Wargaming wrapped up by adding something that's sure to make veteran World of Tanks players smile. A new type of Unified Premium Account is being added to Wargaming's menu of options, allowing players to carry over their premium account status across Wargaming's stable of games.
With launch anticipated for later this year and Wargaming sticking to the free-to-play formula, only one question remains: whose squadron will you join?
Gareth "Gazimoff" Harmer, Senior Contributing Editor