ArenaNet announces the Dragon Bash, a celebration of giving dragons a good kicking

On June 11, which is less than two weeks since the last content assault--the pace is really quite blistering-- Guild Wars 2 starts off its whole-hearted festival: Dragon Bash.
A visual feast of holographic dragons and dragon effigies will spread across Tyria, with its epicenter, naturally, at Lion's Arch and will last all the way until July 9.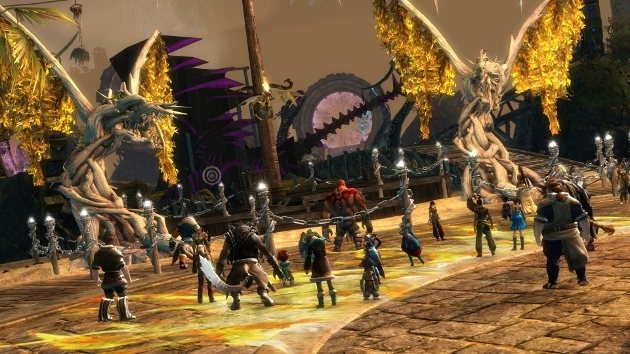 Players can watch the fireworks--seriously, there's a firework show every two hours that rewards a pointy festival helm--from Friday, June 14 at 9am Pacific through to the 17th at 9am Pacific.
On the 18th you can attend the Lighting Ceremony at the Grand Piazza in Lion's Arch as the oddly-cheerful-for-his-name Magnus the Bloody Handed will be the master of ceremonies.
Players can have fun with three mini-games: Dragon Ball, Moa Racing in Farshore Ward and interact with items such as the Dragon Effigies and Piñatas scattered around for you to find.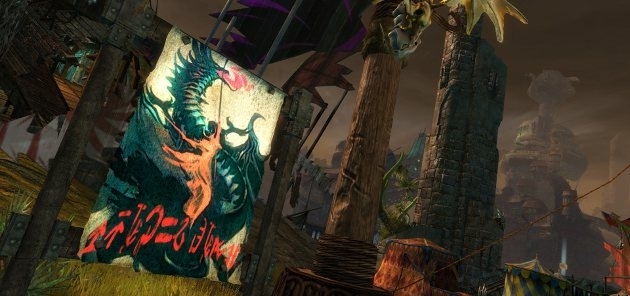 The rewards include some shiny Dragon's Jade weapon skins and some rather cool looking holographic dragon wings, which players can earn two sets of by participating in the activities.
ArenaNet's team always said that they were going to have a robust live team after launch. They weren't kidding.
"Bash the dragon, bash the dragon, may it never rise again." Jaunty.
Scott "Jarimor" Hawkes, Editor in Chief