Wargaming gives a hint of "immersive experience" awaiting attendees of E3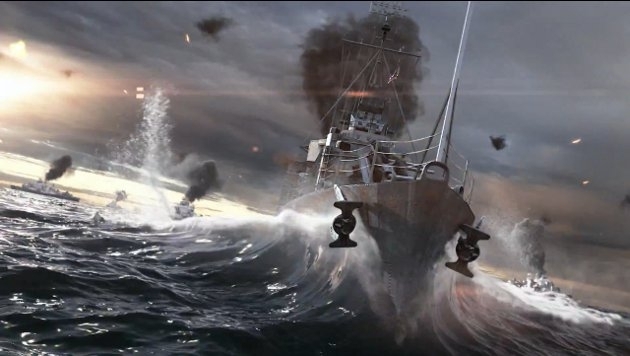 For those awaiting glimpses of Wargaming's upcoming action combat adventure on the high seas, World of Warships, the new cinematic will certainly wet the whistle.
Though not a full gameplay video, the very polished cinematic is a hint at the "immersive theater experience" awaiting attendees at E3 next week--hopefully this doesn't mean I'm getting thrown into a pool.
This is the debut of the game which adds an aquatic arena alongside the ground-based battles in World of Tanks and the high flying combat of World of Warplanes.
Wargaming continues to expand in every way possible--including onto consoles, which we will learn more about next week too--and I'll be bringing all the inside info to you from the show floor.
The question is: which is your preferred mode of combat? Tanks, planes or ships?
Scott "Jarimor" Hawkes, Editor in Chief