Wowhead offers you the chance to win one of the new World of Warcraft Armored Bloodwing mounts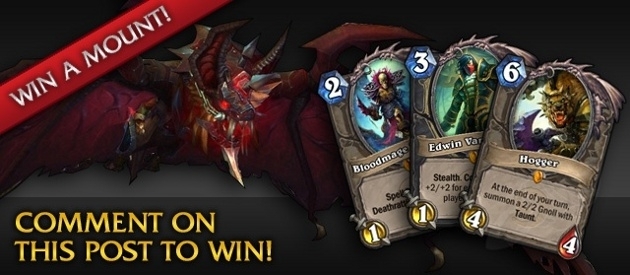 The new Armored Bloodwing mount is now on sale on the Blizzard store. Priced at $25 USD for those stateside and 20€ for the European inhabitants of Azeroth, the new flying mount is rather ferocious and undeniably cool.
Our marvelous friends at Wowhead are offering you the chance to win your very own mount just by leaving a comment over on the relevant page. Simple isn't it?
NOTE: You cannot win here at ZAM.com, you must add your comments to Ashelia's post on Wowhead. We're just letting you know about the competition because we're nice that way.
Head on over and grab your chance to instill crimson terror from the skies over your green-with-envy guildies.