Richie looks over the latest Elder Scrolls Online AUA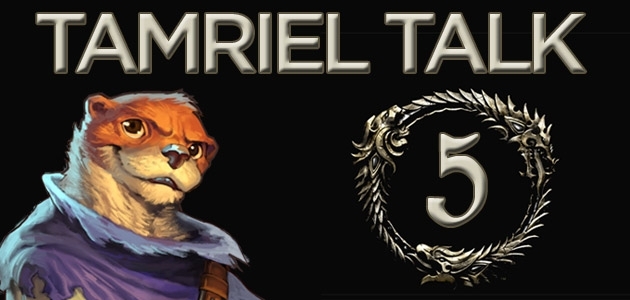 Last week, ZeniMax's Paul Sage showed off what exploring and gathering would be like in The Elder Scrolls Online. Just like in the single-player Elder Scrolls games, you can ransack crates, barrels, and other containers in search of various bits and bobs.
These materials can be collected and used in crafting for players who absolutely need to make sweetrolls the second their character lands in Tamriel. We also learned that fishing and picking locks will be included as ancillary ways to pass the time. Those with a penchant for exploring off the beaten path should be on the look out for mundus stones, which provide temporary buffs, and skyshards, which can be collected to earn skill points.
Richie breaks down the various exploring and gathering systems introduced in the latest episode of Tamriel Talk. He even includes a bonus dental nightmare story at the end. What a guy!