ZeniMax Online gives us reasons to explore Tamriel in a new video.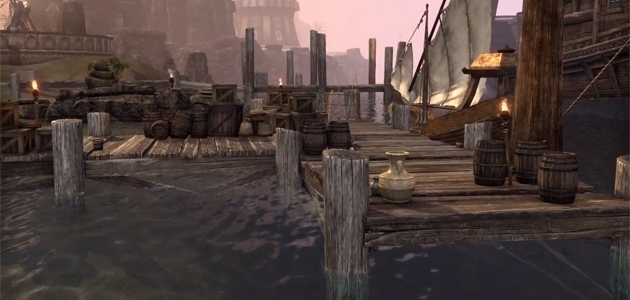 Followers of The Elder Scrolls Online have been hungry for new information and today ZeniMax Online served up a fresh dish. In a brand new video, creative director Paul Sage gives an overview of exploring the world of Tamriel to gather materials or discover lore.
In true Elder Scrolls style, we'll be able to break into barrels and crack open crates in search of items, all of which will be useful as crafting components. We'll also be able to go mining for ore, harvest herbs and even fish for the biggest catch of the day. Books of lore are also scattered throughout the world, waiting to be discovered.
There are other surprises that we'll encounter on our adventures. Mundus stones will grant special powers, while Sky Shards will increase skills. Hidden chests packed with gear await those with a high enough lock-picking skill to pry them open.
If all this leaves you wanting more, head over to the official site and sign up for beta. Who knows, you may end up exploring Tamriel sooner than you think.
Gareth "Gazimoff" Harmer, Senior Contributing Editor