Ryan Bohmann delves into Custom Item Sets and more additions in new Patch 3.7 preview video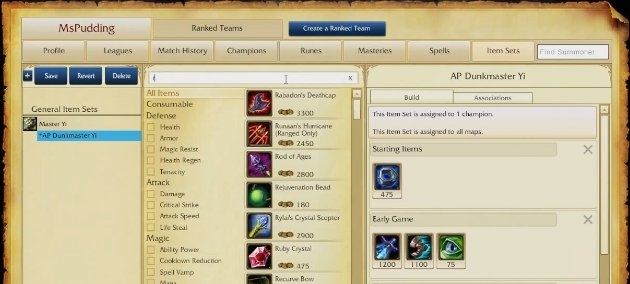 Undoubtedly the big addition to League of Legends in Patch 3.7 is the facility to create custom item sets. Soon you can map out your choices for each round of purchasing and access them at the in-game store with ease. This sounds like a great feature that will streamline the buying phase of each game and get you back in the lanes -- or jungle -- even quicker.
That's not the only change to be aware of though as several character and item adjustments are arriving, including a nerf to Twisted Fate's ungodly map-wide pressure ability -- no tears shed by me on that one.
Check out the video for all of the details on what to expect with the new patch.
Is the custom item set utility something you have been looking forward to?
Ryan Bohmann, President