Bill Fisher outlines the move to free-to-play for Trion Worlds' MMO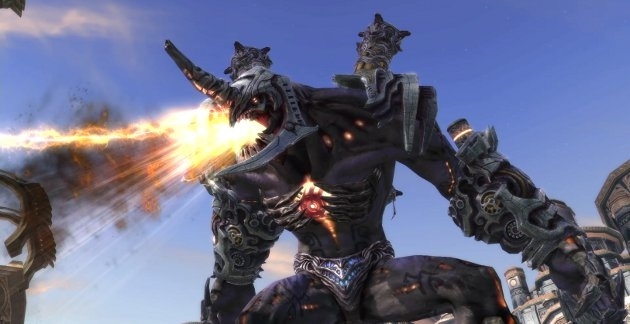 Trion Worlds broke the news today that will excite many MMO Fans: RIFT is going free-to-play.
To outline what this means for current players and the undoubted many who will try the game when it adds the F2P option on June 12, we asked Bill Fisher, Creative Director of RIFT to answer a few questions.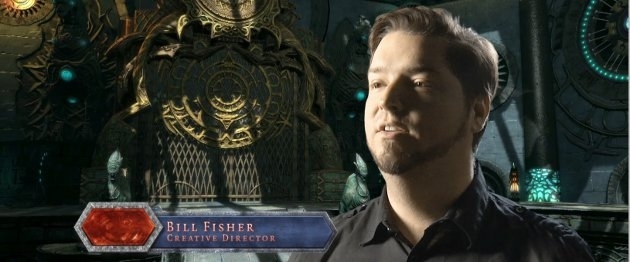 Scott Hawkes: After the critical acclaim and positive response from fans that Storm Legion received – it was our Expansion of the Year – why is it the right time to go F2P for RIFT?
Bill Fisher: It's the right time because it's almost ready and to the quality level that we demand! We've been working on this transition for quite some time because it's what the player base has been asking for since we launched. We've received so much feedback on the subject in email, via in game reports, and other sources.
The market is ready for this transition now as well. The stigma associated with Free to Play is being broken down every day as more titles come out and innovate with new business models that add more value for the user. We really believe that if you create a quality product and give it away for free but offer a way for people to pay you for it they will.
What kind of structure will the F2P model take (will there still be a subscription option)?
Playing RIFT is completely free. You never have to give us your credit card information if you want to play to max level.
We will still have a subscription option – now known as Patron status. Patron status grants you some daily benefits above and beyond those that a player receives today in RIFT such as daily boosts to exp, currency, and convenience features such as summoning trainers, bankers, and guild bankers.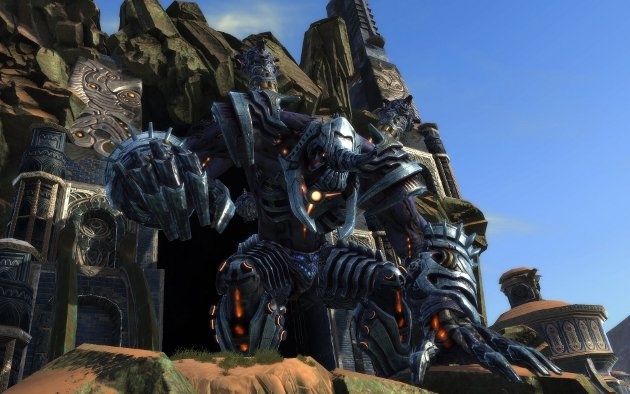 Will the F2P model be cash shop driven and what kind of items can players expect?
We will be offering a huge variety of goods in the newly revamped RIFT Store. More Role slots, costume slots, a ton of mounts, costumes, and boosts to experience gain and token gain. You will also find real equipment on the store – but we are not pay to win – the best gear in the game won't be purchasable with Credits – you have to go out and earn it.
What content will a F2P player have access to in contrast to a subscriber?
There is no difference in content availability for subscribers vs. free players. Everyone has access to all the content!
There are differences between veteran players that have previously subscribed to RIFT and brand new players however. A veteran player has access to everything they have ever had, while new users will start with less storage space, and less convenience features such as additional role slots. A new user can unlock these features via the RIFT Store.
What are the key affects you hope moving to a free-to-play model will have on the game and how will the new F2P model and its supporting systems be good for RIFT's players?
Aside from the obvious fact that players won't have to pay for all the fun that RIFT has to offer, and the new services that were previously unavailable such as faction changes, and race changes, I'd have to say one of the bigger benefits is simply more people to play with. RIFT is one hell of a fun game to play with lots of other people – some of the best content out there such as our zone events become more chaotic when you throw more people at them.
Some studios have argued in the past that F2P is the sub-optimal way to fund ongoing content production for MMOs. What affect do you think the move will have on your turnaround time for new content?
The conversion should have very little effect on our turnaround time for content. We have a plan and a cadence for our continuing updates. We feel that it is even more important to keep pace with updates after a transition to a business model like this. There needs to be new content to try out and new features to expand game play to keep things fresh.
I'd like to thank Bill for taking the time to answer our questions in what is an undoubtedly hectic time for the RIFT team.
With the promise of full access to every dungeon, zone and level in the game as well as all current and future update, RIFT's F2P looks to be the kind of F2P model MMO fans can get behind. As well as the move to F2P, update 2.3, Empyreal Assault, will open up a new zone, chronicle, world event and more.
The F2P campaign slogan reads "No Trials. No Tricks. No Traps." If that's the case, June 12 should be an exciting time for RIFT players old and new. Be sure to visit Rifthead for all the tools and resources you need to begin your F2P adventure!

Scott "Jarimor" Hawkes, Editor in Chief