Take a look at the content you might have missed in another hectic week of gaming.
Strap on your flight goggles, choose your starter items and get ready for another whirlwind trip through a week of original content from us here at ZAM.
This time last week, FanFest was still in full flow and Gareth "Gazimoff" Harmer was there to bring back all of the eye-bulging news.
First up, he got a hands on (and face in?) the staggering EVE VR. This virtual reality dogfighter is apparently the game anyone who sat in an X-Wing vs. Tie Fighter game cabin has longed for. Read his full impressions to join in the excitement.
Then Gareth got a glimpse of what there is to see of World of Darkness; the long awaited, much debated, sandbox vampire MMO. It seems there's a way to go until we can run around as creatures of the night, but the presentation gives hope for those awaiting WoD's arrival.
Finally, there was the exciting news that New Eden will soon be spreading its influence into different types of media.
As well as comics and coffee table books, there will be a television show based on the always intriguing and infamous stories created by players across EVE's 10 year lifespan. I know that if the team can add those stories into a format that reflects EVE's stunning aesthetic -- such as in the always impressive trailers -- I'll be among the avid audience.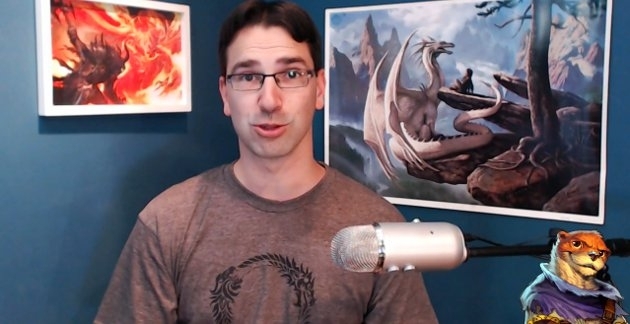 Richie "Bogotter" Procopio has been a busy fellow this week -- believe me he always is -- and we featured some of his excellent videos, starting with Tamriel Talk where Richie looked at the unique skill-line progression system of The Edler Scrolls Online. He followed it up with a superb look at what you can expect from the Guild Wars 2 Gem Store.
Keep an eye out for more from Richie in the weeks ahead.
Speaking of Guild Wars 2, Matt "Mattsta" Adams wrote a superb article outlining the content of the Flame and Frost: Retribution update. Matt got his hands on the phenomenal new additions to GW2 early and brought all the info you need as well as his insights into just what to get excited about. Make sure to read through as it's a great read for anyone with an interest in Tyria.

The Elder Scrolls Online is generating huge interest among gamers and after the recent beta leak, that certainly hasn't diminished. We asked Matt Firor, ESO Game Director, some questions about the current state of the game and what we can expect as we move further into development and testing. He returned some intriguing answers that hint at endgame and just who you will be seeing at 50.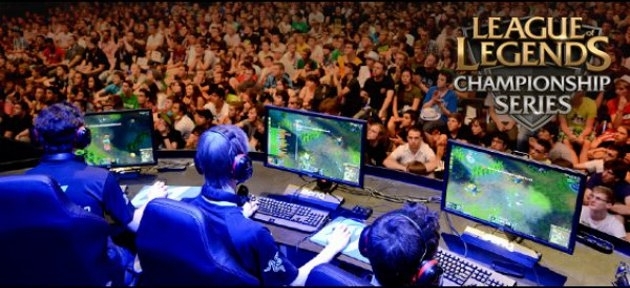 To say the League of Legends Championship Series event last weekend was big is a wild understatement. RheingoldRiver supplied us with fantastic match overviews and interviews with the combatants. Check out her reports from the first, second and third days of competition.
More and more MOBAs launch each week it seems and The Free Agent, Robert "Caergan" Gray tried out one of them as part of his must-read column on free-to-play gaming.
Cargan played through SMITE, the game that brings a third person perspective to the MOBA scene and shared his impressions of the game.
Finally, Chris Rainey, our resident MOBA expert gave a MOBA currently in beta a whirl. Prime World has a very familiar initial feel, but it throws in some RTS action to spice things up. Click the link to learn more about the game and what Chris thought about it.
To end the quick tour of the week -- though there's plenty more to look at here at ZAM -- and wrap up the MOBA related shenanigans, we have an Arena of Heroes giveaway going on right now. Be sure to grab your key to some very shiny items.
Be sure to return every day as we add more news, views and interviews about the games that drive our passion.
Scott "Jarimor" Hawkes, Editor in Chief