Turbine unveils Gaslight Catwoman and Poison Ivy as beta approaches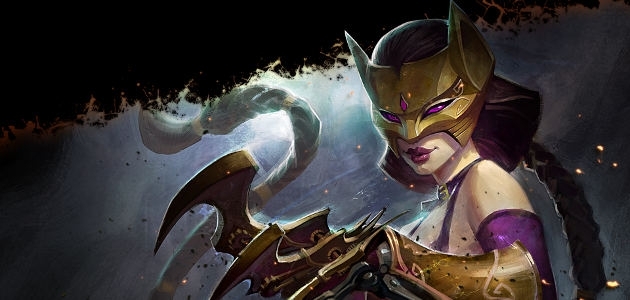 With the first chance for many fans to play just days away, the next pair of champions that make up the Infinite Crisis roster have been unveiled in two informative videos.
The superhero-themed MOBA from Warner Bros. and Turbine enters closed beta on May 8 and the Gaslight Catwoman and Poison Ivy champions are alluring options.
Will you fall for the feline charms of Gaslight Catwoman? A melee assassin and glass cannon built to dispatch the opposition with a mixture of guile and lethal ferocity.
Or will you prefer the power and flexibility of Poison Ivy? Ivy's potent mix of deadly damage and regenerative power could be utilized as both a DPS machine or a vital support champion for the team. Which one strikes your fancy? To get the chance to play any of the Infinite Crisis multiverse champions, sign up for the beta right here.
Scott "Jarimor" Hawkes, Editor in Chief