Hi-Rez studios and ZAM team up to give you the chance to unlock the feral new god with an extra skin.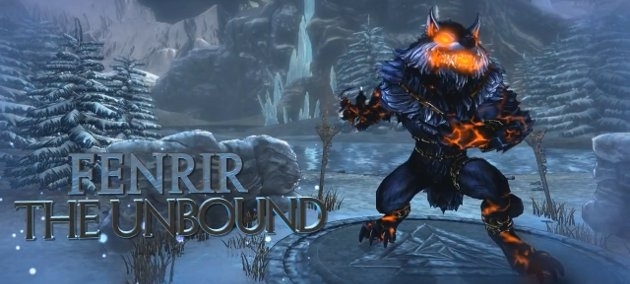 For SMITE fans who want something a bit feral in their action, the new entry to the pantheon, Fenrir The Unbound, will add a lot of bite.
Fenrir is a melee beast with eye catching powers such as his Ultimate, Ragnarok, which makes him a gigantic presence in any lane.
Now you have a chance to immediately unlock him to add to your personal roster thanks to Hi-Rez Studios. The lucky winners of our competition will get a code that will make Fenrir available as well as unlocking his alternate color skin, Frostfang.
Entry is very simple, just like us on Facebook and leave a comment explaining why you want to play Fenrir in SMITE.
If you are one of the handful of lucky winners, I will send you a direct message via Facebook with the key tomorrow.
Once you have the key, start up SMITE and click on Store, then Redeem Promotion. Input your Fenrir key to activate your upgrade.
Good luck!
Scott "Jarimor" Hawkes, Editor in Chief