Celebrate The Iron Man 3 movie weekend by jumping into the Marvel Heroes Open Beta Event!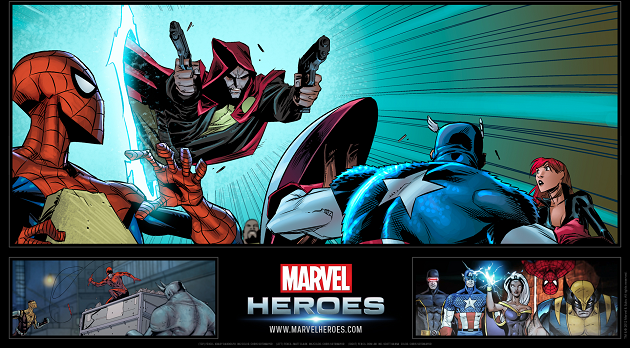 Calling all Super Heroes! With the rapid approach of the highly anticipated Iron Man 3 film, Marvel Heroes is celebrating by opening the floodgates for an open beta weekend.
As a special tribute to Iron Man, the team behind Marvel Heroes is also changing the starter hero line-up for the weekend; allowing you to play as Captain America, Thor, Black Widow, The Hulk, or the one and only Iron Man himself right from the get go.
The open beta weekend begins this Friday at 7:00pm PDT and will continue through until Monday at 10:00am PDT.
If you're looking to jump into the beta, all you need to do is head over to the Marvel Heroes website and register an account. Later this week the game client will become available for download.
For those of you who are thinking about playing the game when it officially goes live, this is the perfect opportunity to snag a username before it gets claimed by someone else, so don't wait!
As always, for more information on Marvel Heroes be sure to check out the official website and keep an eye on ZAM as we bring you the latest Marvel Heroes news updates. See you in game!
Corey "Crimzen" Jenkins