The super-powered MOBA will begin closed beta testing next week.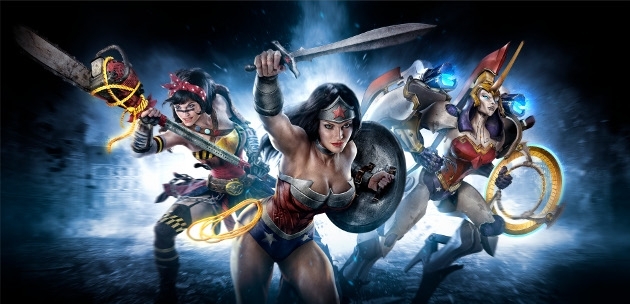 Fans of MOBAs and comic books or super heroes in general (which means a whole lot of people), will be delighted with the news that Infinite Crisis, the game from Warner Bros. and Turbine, is entering closed beta very shortly.
On May 8, the lucky individuals to have access can begin rampaging across the lanes with a myriad of different versions of iconic characters; such as those represented in the new Wonder Woman key art shown above.
While you sign-up for beta for your chance to help get the game ready for launch later this year, have a look at the previously released Wonder Woman Champion video.
Which character do you most want to dominate with?
Scott "Jarimor" Hawkes, Editor in Chief