Your chance to play Marvel Heroes in a special beta event this weekend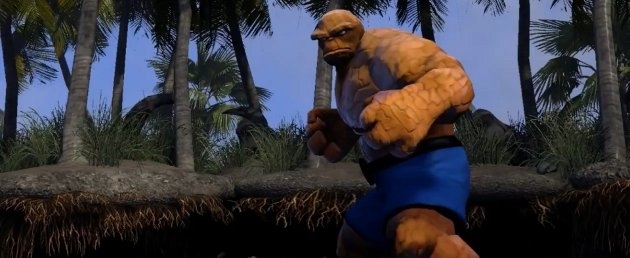 It's clobberin' time for many more fans this weekend.
We are teaming up with Gazillion to bring you the chance to play Marvel Heroes; the exciting, super-powered action game from the team that includes Diablo mastermind David Brevik.
In the game, the story (written by uberscribe Brian Michael Bendis) follows the evil machinations of Doctor Doom who has his gauntlets on the all-powerful Cosmic Cube. Your task is to stop him and his cadre of villainous allies before he warps the world to his own desires.
To join in the fight against Doom, just go to our giveaway page, get your key and follow the instructions below:
How to Redeem Your Marvel Heroes™ Beta Key
1. Register an account on MarvelHeroes.com
2. After registration, click "REDEEM KEY" in the Account Management page
3. Enter the key *exactly as shown* (including hyphens) and no space before or after
4. Once you see the message "key redeemed successfully" click HERE to download the game client.
Remember: While you will be able to install the game, you won't be able to access the game until 4/26/13.
The beta will run from noon Pacific April 26 to noon Pacific April 29. Grab your key while you can!
Scott "Jarimor" Hawkes, Editor in Chief