Hero of the North owners can begin head start access from April 25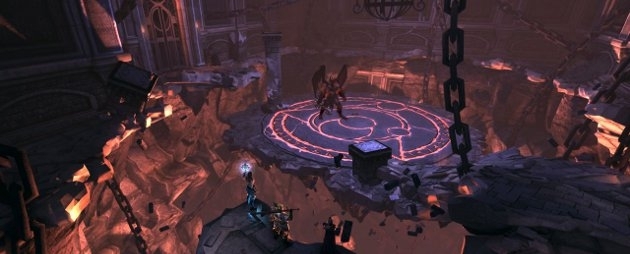 Neverwinter fans who have shown their support by throwing money at their screens (hopefully not loose change), have have been reminded to get the babysitters/book time off work as the head start for Founders dates were confirmed.
Those intrepid, deep walleted individuals who stumped up for a Hero of the North pack will be able to set out on their Forgotten Realms adventure on April 25 at 9am Pacific. If you opted for the Guardian of Neverwinter option, you can get going at 9am PST on April 27.
Everyone else can finally play with the Foundry system (something all budding designers, writers and frustrated GMs will be looking forward to, as well as try out the Gateway portal.
The Hero of the North packs aren't exactly chump change; but, according to the slightly tongue in cheek infographic, will still save you millions.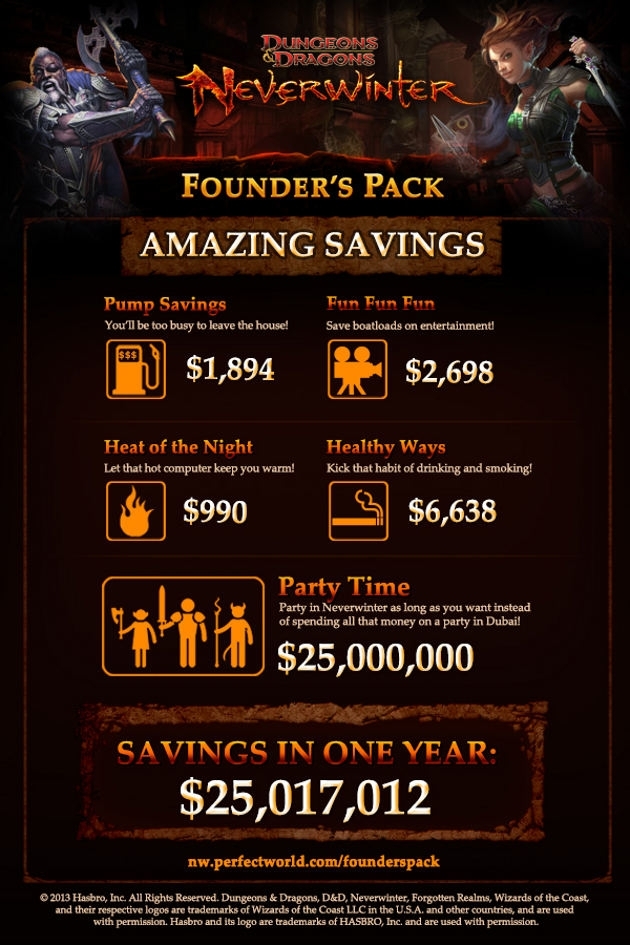 Will you be fighting to defend the city of Neverwinter from Valindra Shadowmantle? WHat did you think of the beta so far?
Let us know below!
Scott "Jarimor" Hawkes, Editor in Chief