ZAM meets with Wargaming to find out more on their plans for global domination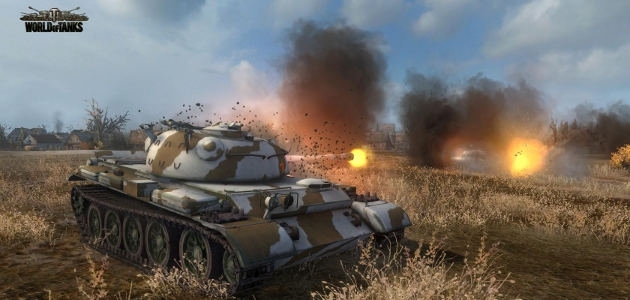 On one of the rare occasions when I actually got to saunter along the show floor at GDC last week, I met up with Chris Cook, Senior Public Relations Manager at Wargaming to talk about the company and its ever evolving stable of titles.
The key word for this year at Wargaming is certainly "expansion."
As well as growing the size of the company almost exponentially in recent years, including the recent acquisition of Gas Powered Games, Wargaming is focused on expanding its identity across a variety of platforms.
As Chris Cook stated, "We want to give [players] our games no matter what they're playing on, no matter where they are. Our big focus this year is on mobile; it's on World of Warplanes for PC and Day 1 on console. It's going to be a very interesting year for us, a lot of new directions."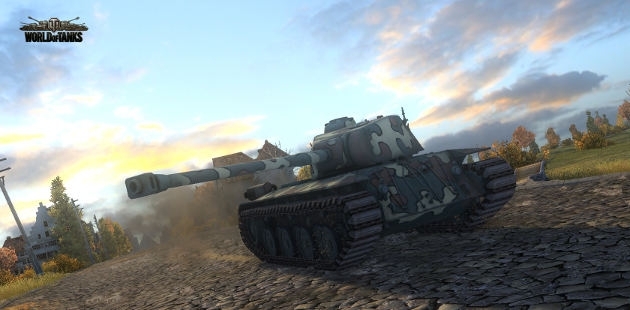 Where it all Began: Heavy Metal
Lest we forget, World of Tanks has been rolling over its scant opposition for a few years now and is a success on a mind-boggling level. Recent updates to the physics engine mean that the fun is even more immediate. Tanks move and collide with a crunch that resembles real life, including larger tanks being able to bully those smaller vehicles around by literally pushing them off the road.
The new visual upgrade to go along with the added physics has certainly been received warmly; World of Tanks has 55 million registered users. Just let that sink in.
Just today, it was announced that Update 8.5 will be adding new Soviet and German vehicles as well as opening up premium items and consumables using silver credits. Also non-paying players will be able to make three member platoons and companies.
A new map, Pearl River, will be added while Siegfried Line, South Coast and Malinovka will be getting some sprucing with new shader effects and other visual touches.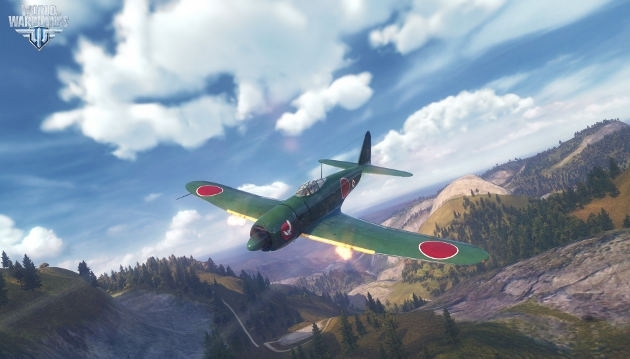 We Have Lift Off
The next 800lb gorilla to enter the fray is World of Warplanes. Using the same tech tree progression and large variety of vehicles as WoT, Warplanes is fast-paced and frenetic, but with a lot of strategic play that makes learning how to dogfight properly an absolute must (unless you just enjoy being shot out of the sky on a regular basis).
Cook spoke of how the recent focus on the game, which is currently in closed beta, had been firmly based on player feedback, particularly regarding the need to add some shine to the look of the game. This was achieved by an improved lighting system, shadowing engine and a significant increase in the polygon count on the planes.
The team was very eager to show that F2P games did not mean a downgrade in visual fidelity expectations.
As part of the demo, we flew close to the lapping waves of the azure sea to take a look at the improved lighting and water effects. Cook mentioned that the surprisingly close knit nature of Wargaming's massive organization came into its own in that regard as the studio working on World of Warships had been instrumental in getting the ocean looking just right (they would be the experts after all).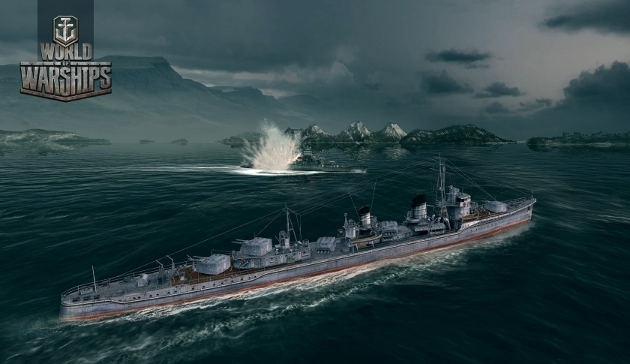 Players had also given divergent opinions on the controls for World of Warplanes. Some wanted more complex, detailed flight-sim style controls while others found the controls too complicated for their beginner or arcade sensibilities.
Making the game more accessible while continually striving for historical realism seems to be an incredibly difficult juggling act. The answer to that conundrum will arrive in installments of revamped, different control schemes, beginning with update 0.4 which introduces a mouse control flight scheme.
This means if you are a complete beginner who just wants to get in and start flying, you can actually fly through a point and click methodology while the background AI takes care of all the logistics for you.
As Cook explained, "We don't want our players, particularly the new or casual ones, to have to fight the controls to have fun, get into combat and shoot people down."
In the future, players can expect revamped control schemes for flight sticks and joypads to ensure that you can play the game using whatever interface you feel comfortable with.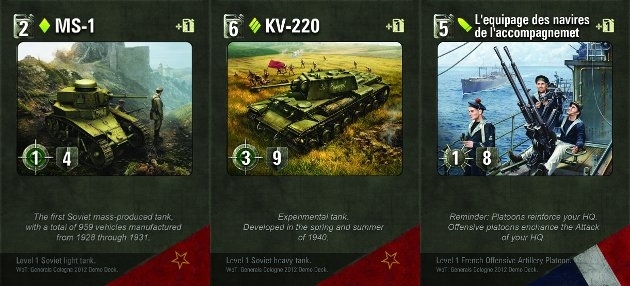 Pick a Tank, Any Tank
World of Tanks: Generals is an online browser CCG based on the World of Tanks universe. Cook stated that he likes to think of it as a World of Tanks metagame. To reinforce that idea; it will live on the WoT portal.
This turn based game is based on hit points and action points per card and will follow the familiar pattern that CCG fans will be able to slip into like a pair of warm mittens.
Resource sharing is being planned; meaning that, possibly by launch, if you win credits or gold in Generals it will transfer to your account in World of Tanks. Chris also mentioned that the team would eventually like to implement a system where if you unlock your favorite heavily armored death machine in World of Tanks it would also unlock its corresponding card in Generals.
The game itself it based on tiers where players will undergo the research system that you would understand playing World of Tanks in the CCG itself in order to unlock cards.