Dragon-riders to fly through Auratia from this weekend with new video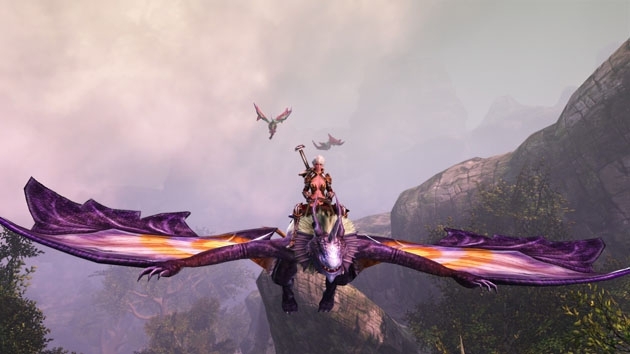 If you've always wanted to become a dragon trainer, but had no idea where to start, Dragons Prophet could be the game for you. Developed by Taiwanese studio Runewaker and published by industry stalwarts Sony Online Entertainment, this upcoming free-to-play MMO has you fighting, capturing, training and riding dragons of your very own.
For a lucky few the dragoneering career starts soon. Following a small internal beta earlier in the month, a closed beta event is due to hit this weekend. To be in with a chance of joining them, head over to the official beta signup page.
To tempt you further, fresh from GDC is this new gameplay trailer, showing some of the foes and locations you'll encounter while adventuring through Auratia. It also has even more examples of those majestic dragons to feed your craving.
You won't have to wait long for a further glimpse at Dragons Prophet, as SoE will be kicking off its first livestream of the MMO at 3PM Pacific on Friday, March 29. All the airborne action can be viewed direct from their Twitch.tv page.
If you like what you see, Dragon Packs are now available for a limited time. Starting at $19.99, these items give you guaranteed VIP beta access, together with a bundle of in-game items at launch. More advanced packs come with exclusive ridable dragons, a house and furniture, costumes and more. All packs also come with an in-game title and a sack of Station Cash to get you started.
Gareth "Gazimoff" Harmer, Senior Contributing Editor