Carbine Studios deliver an explosive answer to MMO Jeopardy.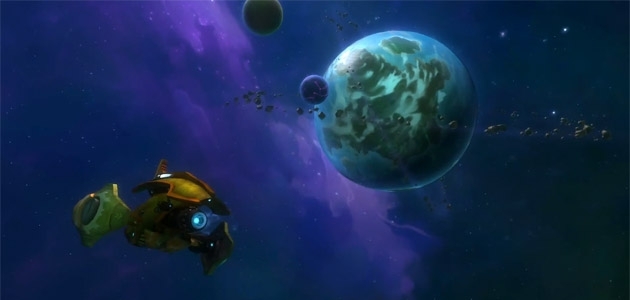 Have you ever asked yourself "What is WildStar?" Then you're in luck, as Carbine Studios has just unleashed four minutes of adrenaline-fuelled awesome direct to YouTube. The fully narrated clip explodes with everything the game has to offer, from the unique path system to heavy duty raiding.
With Closed beta arriving soon, executive producer Jeremy Gaffney has put together a post explaining why old-school MMO are going to love their elder game content such as raids, while still keeping things on the bleeding edge of the genre. He's also pulled dungeon lead Timetravel along for the ride to share details on what makes the dungeon experience incredible.
At ZAM, we're already excited about WildStar. If you want to dig deeper into this dynamite-laden cake of gaming, we have a vault full of hands-on perspectives and interviews ready for you. On the Exiles side of thing, we have a massive run-down from head honcho Jeremy Gaffney, content supremo Mike Donatelli and the dedicated Community Team. From the Dominion side, we grabbed time with narrative expert Chad "Pappy" Moore and shared a collection of videos on the revealed classes.
But before you do anything else, make sure you head on over to WildStar's official site and sign up for beta. You'll thank us later.
Gareth "Gazimoff" Harmer, Senior Contributing Editor