John Riccitiello to step down on 30th March.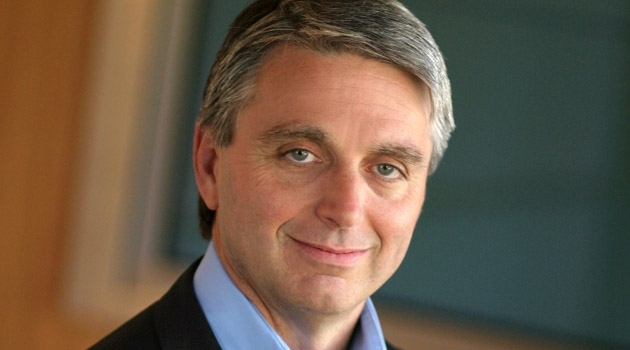 In an unexpected move, EA has just announced that, effective March 30, John Riccitiello will step down as Chief Executive Officer and board member. The decision ends Riccitiello's six year tenure at the top of the video game mega-publisher.
EA has not been without its share of controversies in recent years, ranging from the 'EA Spouse' blog slamming poor working practices, to being named the Worst Company in America for 2012. This month the publisher was pushed into handing out free games, following SimCity's disastrous online performance since launch.
The firm has also struggled to gain traction in the MMO marketplace, with Star Wars: The Old Republic suffering from lackluster post-launch retention and a clumsily-handled free-to-play transition. Although the publisher has a stable of online titles including Need for Speed World and Battlefield Heroes under the 'Play4Free' banner, none have been a runaway success.
Taking over the helm in the interim is Larry Probst, who the board has appointed as Executive Chairman while they recruit Riccitiello's successor. Probst previously served as the firm's CEO from 1991 to 2007. In a press release, Probst stated that "John has worked hard to lead the Company through challenging transitions in our industry, and was instrumental in driving our very significant growth in digital revenues. We appreciate John's leadership and the many important strategic initiatives he has driven for the Company. We have mutually agreed that this is the right time for a leadership transition.
According to trade industry magazine MCV, Riccitiello will receive 24 months' salary as part of the deal. Eyes are now moving to EA's third quarter and full year results announcement, which are due to be shared on May 7th.