The biggest eSports tournament of the year kicks-off today at 5PM CT.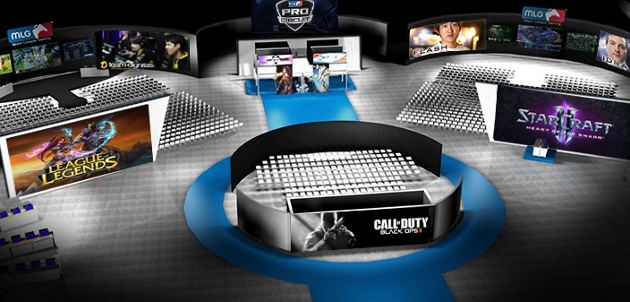 Everybody in the eSports community is exploding with excitement as the final hours to the MLG Winter Championship tick down, the games begin at 5PM CT on majorleaguegaming.com. During the weekend the Dallas Convention Center will play host to the biggest competitions of the year for games Call of Duty: Black Ops 2, the just released StarCraft II: Heart of the Swarm and League of Legends. It will all be broadcast free in 720p or you can upgrade to premium 1080p for $9.99 online.
Only the best competitors in the world will be there, the level of skill is high and the stakes even higher for some. The StarCraft II competitors are the winners of last years competition mixed in with the winners of the MLG Winter Showdowns held over the past few months, only the strongest make it here for their shot at $75,000 in prizes and $25,000 for first place.
From here, the potential winnings shoot through the roof as we look at the Call of Duty and League of Legends competitions, winners of each qualify to their respective million dollar tournaments, or in League of Legends case, mutli-million dollar and a shot at being a contracted LCS (League of Legends Championship Series) team.
The Call of Duty tournament will see twelve teams rise from the open bracket to compete with another twelve teams from the online qualifiers for $50,000 prizes. The top eight finishers are also awarded paid trips to the $1,000,000 official Call of Duty tournament in April.
For League of Legends there is a total of three tournaments taking place. First we have the official MLG tournament, an International Exhibition where four of the best teams in the world will compete for $15,000. Then we have the conclusion of the North American Summer Promotion Qualifier with $30,000 prizes and the top team going through to the Summer LCS Promotion Tournament, no-doubt worth considerably more. The cherry on the top is the weekly LCS games which will be played live at the Dallas Convention Centre, the top eight North American teams compete for the fifth week in this multi-million dollar league.
All of this will be broadcast for free in 720p on Majorleaguegaming.com, upgrade to premium 1080p for only $9,99.