See what Arenanet has in store for Guild Wars 2 in the upcoming March Update


When refugees driven from their homeland cried for help, the heroes of Tyria answered in the Flame & Frost:Prelude, January update. Soon after, rumors of Dredge and Flame Legion armies working together were brought to light as we pushed invaders back through their twisted flame portals in the February chapter, Flame & Frost:The Gathering Storm. Now it appears their armies have gotten bolder and their true purpose is about to be unveiled.
"A hybrid army erupts through fiery portals in the Shiverpeaks. A Molten Alliance between the dredge and the charr Flame Legion has created a force powerful enough to massacre any who stand in their way. One settlement, one homestead at a time, they're wiping out all resistance. The razing has begun."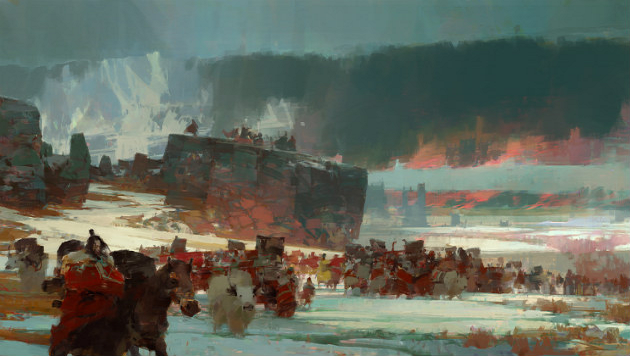 That's right Heroes of Tyria, Arenanet has released a preview of what's to come in the next installment of the Guild Wars 2 "Flame & Frost" story arc.
While normally neither Dredge nor Flame Legion are known for "playing nice with others", this surprising collaboration between the two is proving costly for the citizens of Tyria. In the March update it appears that we will be introduced to two new main characters, Braham and Rox, as they help us take the fight to the enemy and confront the opposing forces head on.
Little is known about these characters other than that Braham is a Norn and Rox is a Charr. One can probably assume that they were directly affected by invading Dredge and Flame Legion forces and want a little payback. With time we'll know for certain, but after reading Arenanet's previous living story blog, it would seem that these characters will play a crucial role in the battles to come.
For more information on the upcoming Guild Wars 2 update, head over to the Official March Update Preview Page and keep your browser dialed in to ZAM as we cover the latest changes that come along with this new story arc.