Specialist mousemaker and MOBA champion team up to release League of Legends Edition Naga Hex mouse, Goliathus and Sphex mousemats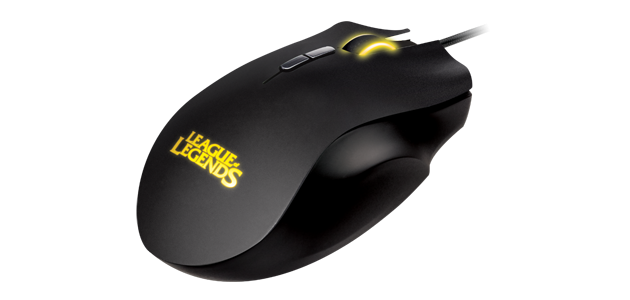 Razer's Naga Hex has been winning fans. With a hexagonal grid of six high-response buttons, it's fast becoming to MOBAs what the original Naga became to MMOs. League of Legends has also become top of the MOBA scene, currently racking up more hours played per month than any other video game. As a result, it comes as no surprise that the twin titans of Razer and Riot Games have teamed up to produce a collection of custom mousing gear.
The Razer Naga Hex League of Legends Collector's Edition kicks off the range. Sporting a scrollwheel inscribed with runes and the LoL logo, the custom mouse swaps Razer's traditional green for LoL's yellow glow. This version of the Naga Hex also contains all the usual features, such as 250 cpm switches, a 5600 dpi laser and full Synapse 2.0 integration.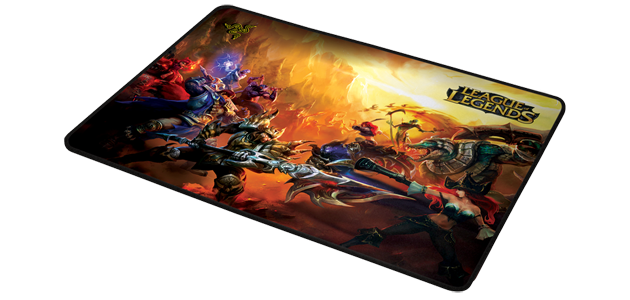 Arriving alongside the new Naga Hex are a pair of mouse mats decorated with League of Legends artwork. The meatier of the two is the League of Legends Collector's Edition Razer Goliathus, a cloth-fronted mat for precision gaming. Measuring nearly 14" by 10" and just over 0.1" thick, this custom pad uses extra-dense stitching around the edges to prevent fraying.
By contrast, the League of Legends Razer Sphex is intended to be a second skin for your desk. With a light adhesive backing, the mouse mat grips almost any surface. The skin also makes it very thin, hopefully avoiding those wrist marks that thicker pads are prone to causing.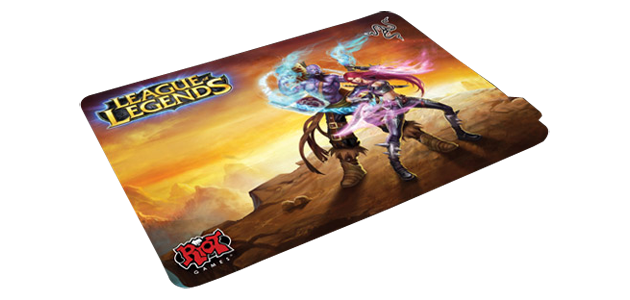 Both the Collector's Edition Naga Hex and Goliathus come with an additional bonus – an unlock code for the champion Tryndamere, the Barbarian King. If you've not already got this champion as part of your line-up, our sister site Lolking has everything you need to know about him.
The Collector's Edition Naga Hex is priced at $89.99 / €89.99, the Collector's Edition Goliathus at $19.99 / €19.99 and the Sphex at $14.99 / €14.99. All are available direct from Razer, or from other outlets toward the end of the month.
Gareth "Gazimoff" Harmer, Senior Contributing Editor