CCP celebrates a decade of growth for the spacefaring sandbox MMO.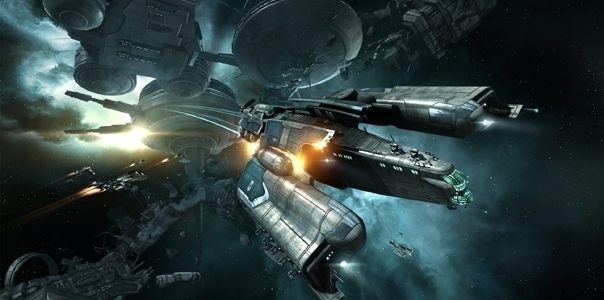 CCP Games today announced that EVE Online has grown to include over 500,000 subscribers, marking ten years of consecutive growth for the spacefaring sandbox MMO. The news comes after recently launching Retribution, the game's 18th free expansion, and re-launching in China with partner TianCity.
After working on the game for some 13 years, CCP CEO Hilmar Veigar Pétursson is justly proud of the achievement. "For me, this is a true testament that EVE can live on forever, as long as we do right by her. We have not come to this point alone; millions of players have helped push us to this milestone. I now know in my mind what I previously only believed in my heart: that EVE will outlive us all."
Continuing, Pétursson strongly felt that "EVE's best days are ahead of it", adding that "We still have our best work to do." He echoed the sentiment expressed by Executive Producer Jon Lander last year, describing themselves as stewards for the evolving game as they shepherd it into the second decade.
Speaking about the news, CCP CMO David Reid cited several reasons why EVE Online has continued to be popular, including the success of Retribution in appealing to both new and old players, DUST 514 moving to open beta, and massive player-generated evens such as the Battle of Asakai. He also touched on the content generation problems that other MMOs suffer from, and how EVE Online has continued to avoid them.
"Our expansions are really about providing more tools for players to interact with one another, for good and for ill, as allies and as enemies. Now with DUST 514 entering the universe, having literally millions more people being part of that sandbox experience, the amount of content that these players generate in their own interactions is a very powerful thing. We think that alone is the biggest reason why EVE continues to become a more interesting story, because the players are the ones who are driving it."
Recognizing the contribution that players have made to EVE Online's story, Reid described how CCP is embarking on a project to canonize the in-game history, placing events in an interactive timeline containing first-hand accounts. The players themselves will deem what is worthy to be part of the official EVE history, with the Battle of Asakai, the Burn Jita riots and the Guiding Hand Social Club heists likely to be included.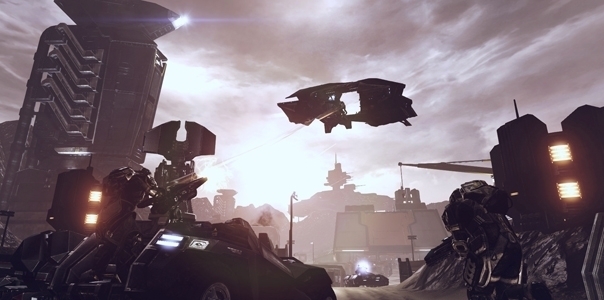 As part of celebrating EVE Online's 10th birthday, a series of events are planned that tie EVE and DUST 514 together. Reid explained that the introduction of DUST mercenaries playing alongside EVE capsuleers was memorialized in the novel Templar One. While those events are playing out as DUST shifts from closed to open beta, players will be scripting the continuing storyline from next week.
PAX East attendees will also be able to join, with DUST 514 playable on the show floor. Participants will be able to play alongside other DUST and EVE players as part of a live in-game event, in what Reid promise would be a historical moment remembered by players of both games. "People who come and play DUST at the booth will have their chance to get their name in the roster of the warriors who were part of that event".
As an expansion, Retribution contained changes to core systems in order to make them more accessible. It's a process that Pétursson believes they're only at the beginning of, adding "We'll definitely be working a lot more in making the core experience of EVE more accessible, without sacrificing any of the high end flexibility and player choice that the game's known for." Reid also described how developing a console game has helped with that focus.
"In the end, you're trying to chisel the right first-person shooter experience on to a console, and yet still be emblematic of the depth and intensity of being in the EVE universe. There's been a lot of learning there about how to make what can be a very forbidding and intimidating experience, and frankly was at the beginning of closed beta for a larger audience, and get it to a place where it's more about meeting that gamer where they live."
"We've seen that just because you are a hard game, a complex game, an intense game, doesn't mean you have to be hard to understand. We take a lot of inspiration from other developers out there, like Riot, like Wargaming, people who have been able to build these big online services and have been able to maintain a really good core gamer feel that doesn't run against what our gamers are looking for, and yet have also been able to embrace a certain amount of accessibility and new player onboarding."
With May 6th being EVE Online's tenth birthday, CCP are planning a monumental FanFest at the end of April. We're told that the sold-out event won't just be celebrating a decade of EVE, but will also look forward into that second decade. With a further expansion rumored for the summer and the full launch of DUST 514 later this year, we can hardly wait to see it.
Gareth "Gazimoff" Harmer, Senior Contributing Editor