On the 7th Anniversary, Turbine announces upcoming content including new Expansion!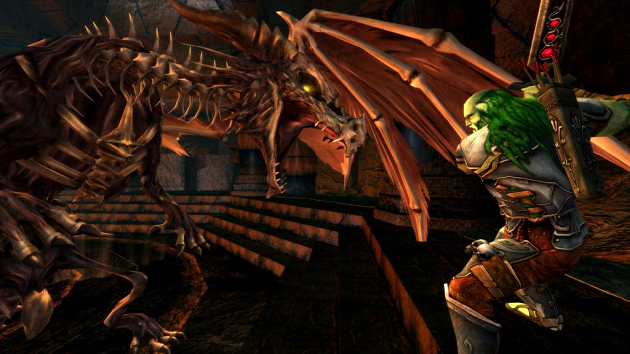 Dungeons and Dragons Online has been around for seven years! Erik Boyer, the Senior Producer for DDO, took to the threads to wish everyone a Happy DDO Birthday. While there he gave a state of the game with what has been added recently before getting into what is yet to come.
Among the upcoming new and updated features is an overhaul to the bug reporting tool, the new enhancement system (with a public beta in the spring) and the introduction of more uses for Astral Diamond shards.
The biggest news of the post however, was the announcement of DDO's second expansion titled Shadowfell Conspiracy coming this summer! The expansion will look back at the Forgotten Realms, new regions in Cormyr, a prison city called Wheloon southeast of Eveningstar and into the Stormhorn Mountains north of the high road. The expansion will also be raising the level cap to 28 and give faster access to the Forgotten Realms.
And that isn't all that they have planned for DDO this year, but you will have to wait for more information on those.
Matt "Mattsta" Adams