Major League Gaming have today revealed the details of their Winter Season League of Legends competition.
Major League Gaming has today announced the full details of the Winter Season League of Legends content. This season MLG are going big with three League of Legends tournaments, bringing the MLG Winter Season collective prize-pool to a staggering $170,000.
The first tournament to talk about is the North American Summer Promotion Qualifier, here are the details:
"16 Teams including the Top 12 Challenger Tier Teams as of Thursday, February 21 at 8pm PST, along with the Top 4 Teams from the MLG Rising Stars Invitational will compete online in this single elimination qualifier. The final four teams in the online qualifier will receive all expenses paid trips to finish the tournament live at the MLG Winter Championship in Dallas for $30,000 in prizes. Select matches will be broadcast at www.majorleaguegaming.com. See the complete schedule below.

2/21 - Challenger Tier Deadline

2/26 - Qualifier Round 1

2/28 - Qualifier Quarterfinals

3/4 - Quarterfinal #1 Broadcast

3/5 - Quarterfinal #2 Broadcast

3/6 - Quarterfinal #3 Broadcast

3/7 - Quarterfinal #4 Broadcast"
These are the first details of qualification to the Summer slice of the LCS (League of Legends Championship Series), and the first example of how the new league system will play into the LCS.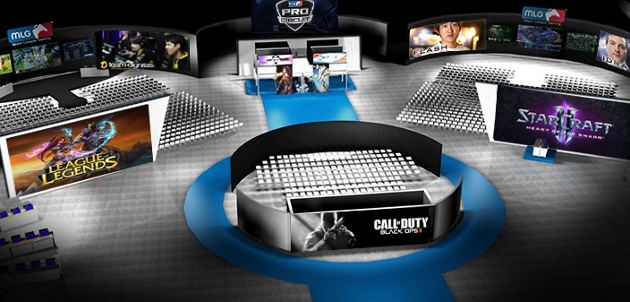 In addition to this, there will be a single-elimination International Exhibition tournament held at the MLG Winter Championships in Dallas, featuring $15,000 in prizes. The teams will be announced at the end of February. The weekly North American LCS matches will also be played live in Dallas, eight of the best teams in NA will play three matches each.
The biggest criticism of the LCS NA has been the lack of crowd, which adds a lot of energy to the game and is something the LCS EU games have had. It will be great to see the teams compete in front of a massive crowd in the Dallas Convention Centre.
It will be especially interesting to see how the newer teams with less experience handle the pressure of being on-stage with thousands of fans roaring, this also applies to those competing in the Summer Qualifier.
Free-up your schedule 15-17 March, grab a spectator pass online right now, and you too could be one of those thousands of fans cheering on your favourite team. If League of Legends doesn't interest you, there is also the StarCraft II and Call of Duty: Black Ops 2 competition.