We take a closer look at the Warrior, Stalker and Spellslinger in a series of videos.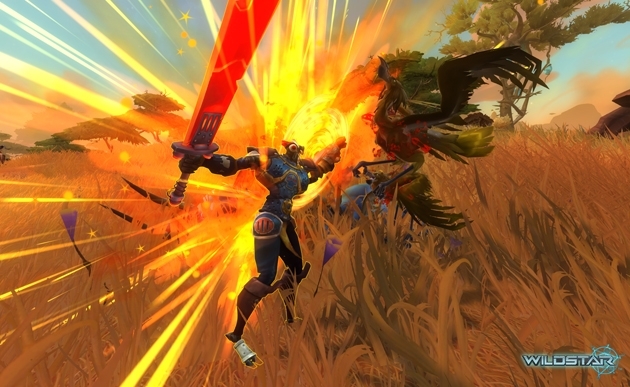 As part of Dominion Day, we decided to take a closer look at three of WildStar's announced classes. But rather than simply talk about them, how about a collection of videos that show the Warrior, Stalker and Spellslinger in action?
Up first is Michael "Ragar" Branham's look at the Draken Stalker. The Draken are a race of horned, almost demonic lizard people that are renowned for their ferocity, making them ideally suited to the stealth and tight melee combat style of the Stalker.
For a quick outline of the class, you can also check out the new official Stalker reveal video from Carbine:
Secondly, Gareth "Gazimoff" Harmer tried out the Cassian Spellslinger. The Spellslinger uses specially designed guns and gadgets to harness primal energies, making them adept at close-quarters and ranged combat.
Finally, Branham also took the Mechari Warrior for a spin. The Mechari are a race of sentient robots, forming much of the intelligence gathering network of the Dominion. Wielding a technology-augmented greatsword in this preview, the Warrior deals devastating blows and chain attacks.
Don't forget to check out our other Dominion Day features, including an interview with Lead Narrative Designer Chad "Pappy" Moore and our Dominion hands-on!