ZAM introduces a collection of features on WildStar's second faction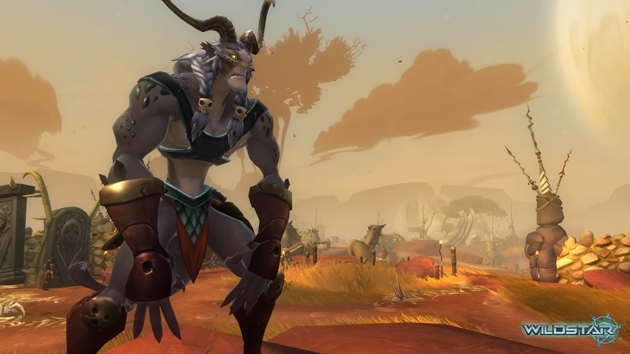 Last week we held our very own WildStar Wednesday, releasing a whole range of information about Carbine's upcoming MMO. Michael "Ragar" Branham brought us a detailed preview based on his hands-on time with the game, together with a two-part interview with Executive Producer Jeremy Gaffney. Meanwhile, Gareth "Gazimoff" Harmer interviewed Mike Donatelli about WildStar's Raiding plans, and grabbed lunch with the Community Team to hear their thoughts on Arkship, beta and beyond.
Today is the turn of the Dominion, WildStar's second faction and the evil empire seeking control of Nexus. Branham managed to sit down with Lead Narrative Designer Chad "Pappy" Moore, digging further into the lore behind the new races of Mechari, Draken and Cassian humans. Harmer has also chimed in with his thoughts on playing a member of the Dominion with his own hands-on preview. Both Branham and Harmer have also put together a collection of class videos, providing an overview of the Warrior, Stalker and Spellslinger.
To kick off today's proceedings, here's a fantastic introduction to the might of the Dominion from someone who knows it best.