Seekers of Adoulin is less than two months away, and Square Enix is wanting to help new players get ready for this upcoming new expansion with what they're calling the "Double EXP Campaign!" From February 8th through 11th, experience point yields in several areas of Vana'diel will be doubled, allowing for significantly increased rates of leveling up! So if you're a new player wanting to return, or wanting to take up that job you've been neglecting for awhile, you should take advantage of this golden opportunity!
Let us know what you think of this campaign over on the ZAM forums!
From Playonline.com:
To celebrate the upcoming release of FINAL FANTASY XI's 5th expansion, "Seekers of Adoulin," we're pleased to announce that we'll be holding our very first "Double EXP Campaign!"

Don't miss this opportunity to sharpen your skills, hone your magic, and grow even stronger in preparation for the dangers that await you in the untamed lands of Ulbuka.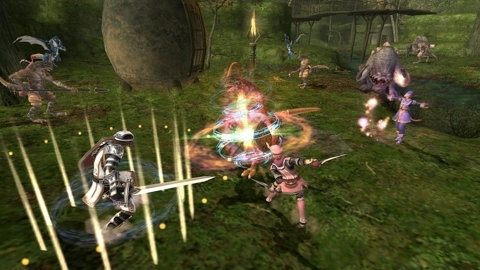 When
Friday, February 8, 2013, 7:00am (PST) to Monday, February 11, 2013, 6:59am (PST)
Where
All areas of Vana'diel
* Please note that Abyssea areas are not included
Details
During the above time period, the amount of experience points gained by slaying monsters will be doubled.
* The Dedication effect gained from experience bonus equipment will also be doubled.

* Experience points earned by completing certain types of content or via the use of items will not be doubled.