Trion Worlds Sci-Fi MMO confirmed for April 2nd launch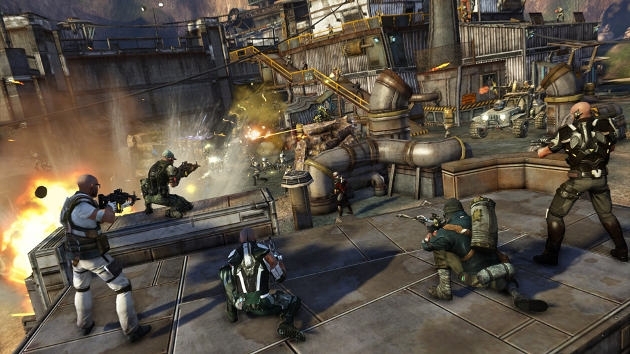 It isn't too long to wait until all you Ark Hunters can set off your decoys, flank your opposition and let rip to your hearts' content -- seriously, it's a lot of fun to do.
Trion Worlds has confirmed today that Defiance will launch on April 2, giving you time to get fully embroiled in the storyline before the launch of the SyFy series on the 15th.
As we reported yesterday, the second beta event is occurring on February 8th to 10th so sign up now to help get the game ship shape for launch.
To coincide with the announcement, you can have another glimpse of what Defiance is all about in the newly released trailer below. Beware, death and bloody destruction that are not suitable for young audiences lie within.
Are you excited to become an Ark Hunter? Pre-orders are available now.
Scott "Jarimor" Hawkes, Editor in Chief