The latest Commando Hero Mech joins the InnerSphere battle

With a couple of medium lasers on each arm, 176 points of armor and the agility to circle strafe like a contestant on Dancing with the Stars, the Death's Knell Commando Hero Mech seems suitably named.
Sparks literally fly when this beast is in play, as you can see from the video embedded at the bottom of this article. What you might also notice about the video is that a familiar voice can be heard at the end.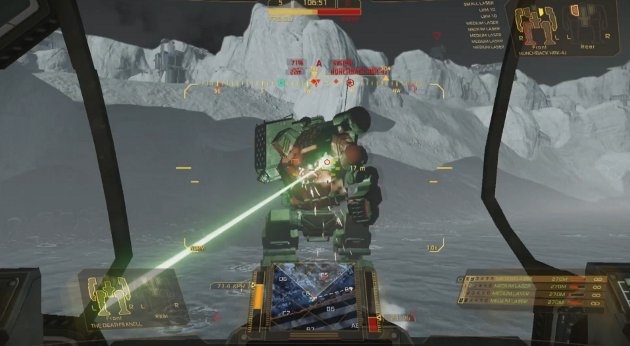 "Bitching Betty," from the original MechWarrior games makes a welcome second return to MechWarrior Online. In a press release today, Bryan Ekman, creative director for Piranha Games, said:
"Whether I choose to pilot a familiar or totally new Mech, such as Death's Knell, hearing Bitching Betty at the start really brings back fond memories while I get pumped for the action on the battlefield. We are excited to see how players utilize this speedy and deadly Mech, which excels at taking the fight to the enemy, and escaping before they can retaliate."
Is Death's Knell's blazing laser powered arsenal your kind of Mech? Take a look at the video and see for yourself.
Scott "Jarimor" Hawkes, Editor in Chief