Red 5 Studios opens the flood gates to test out its Sci-Fi MMO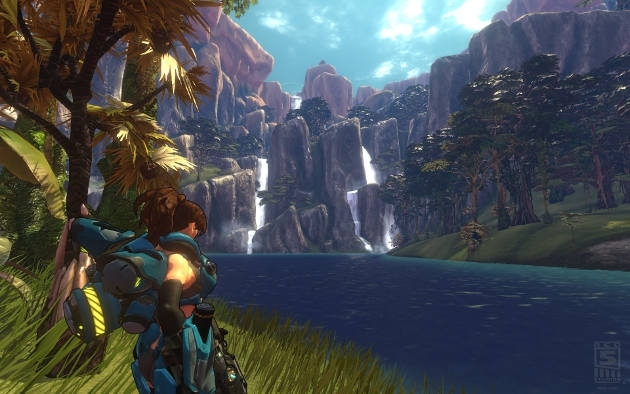 If you've been itching to strap on your jump jets and try out the fast paced combat of FireFall, you now have an ideal opportunity.
As the first of three Public Beta Events in the next few months, this weekend, January 25 to January 28 you can pit your reflexes and wits against other players and NPCs without the need for a beta key.

The new beta events look to open up the third-person shooter MMO to more players than ever before.
"After successfully completing a few controlled stress-tests late last year, we're excited to move into the next phase," said James Macauley, Vice President of Development, Red 5 Studios in a press release today. "This will be the first time that we've opened up Firefall's servers to everyone. We're really looking forward to gathering a bunch of new feedback and data that will help us build up to launch this year."
Each stress-test weekend will also have its own featured content for the community. This weekend you can look forward to:
· Skillshot Contest (Video) – Record and submit an epic skillshot video for a chance to win a prize pack filled with Firefall SWAG and Razer™ gear
· Skillshot Contest (Screen) – Screencap a stylish skillshot for a chance at being featured on the official Firefall Facebook page
· Community Unlock – Play during the weekend to unlock an exclusive, customized Battleframe decal
· Livestream – Join a special episode of Firefall Live on TwitchTV to see Athene and Reese owning the competition with their own skillshots
Will you be joining in the fun? For details on access, head on over to the official beta page.
Scott "Jarimor" Hawkes, Editor in Chief