ZAM speaks to ArenaNet's Game Director on the future of GW2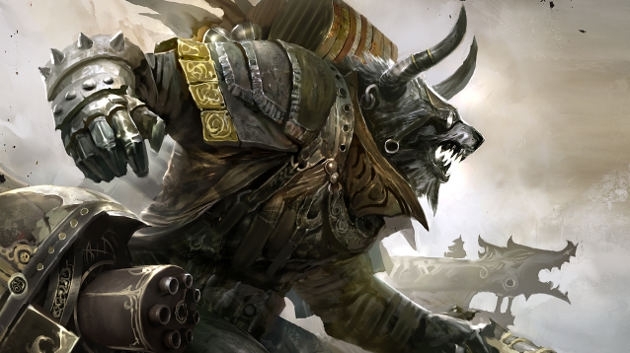 Another content area that will be getting a lot of attention in 2013 is that of dungeon encounters. I spoke of the number of mono-phased bosses in the dungeons at launch which have been in contrast to some of the more interesting dynamics in Fractals. Would we see further iteration on encounter dynamics?
"You definitely will, I'd argue strongly that many of the best creatures in the game are the ones that we built since we released, I think Fractals is a great example of the better creatures and I think Karka Island has some really interesting creature design, in particular some of the bosses there are creatures that just require more tactics and more thought when you're fighting against them.
One of our big goals for 2013 is to look at all the bosses in the game, it's going to be veterans, it's going to be champions and this isn't just limited to dungeons, we're going to be looking at these guys in the open world as well. Just taking a pass through all of them and asking that question of "How do we make these even more exciting?"
If they're a champion and they have a ton of health, one of the problems we have right now is for the simpler champions, once you've learned the pattern of skills that they have, it's pretty easy to just figure out one tactic and you just do that against that pattern forever and they have so much health that after a while you're just kind of doing the same thing over and over again for five minutes then they die and that's really not that interesting.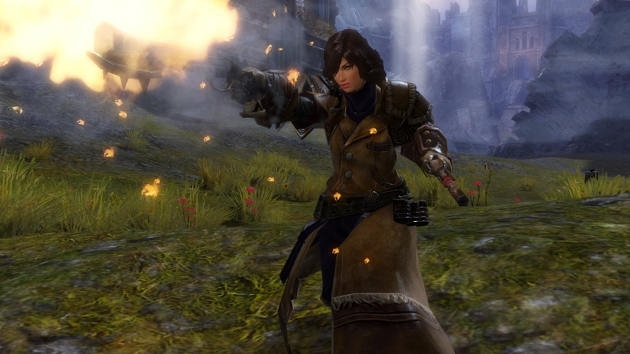 It's not exciting gameplay, there are certainly bosses where it's not the case, but there are a lot of them that have that problem that we want to go through. This all plays off of that theme of how do we make the core world that we've already built even stronger and more compelling? We want to take those bosses that have a lot of health and give them phases and make them change your gameplay style as you go through, so they get more exciting. We want to do that in dungeons and we want to do that in the open world as well. We want to create tactics that require the part to work together more and to really have cohesive gameplay between everybody and require the tactical style of play that our combat system can allow and we just need to keep pushing the boundaries on that as we go forward."
Along with a need for increasing the fun of fighting non-standard mobs, Johanson was also clear that more incentive is needed to get players leaping on creatures, such as veterans or champions, rather than sneaking around them to hit nodes. This is good news for those who have repeatedly slammed against high HP mobs, only to get a Dark Stained Claw.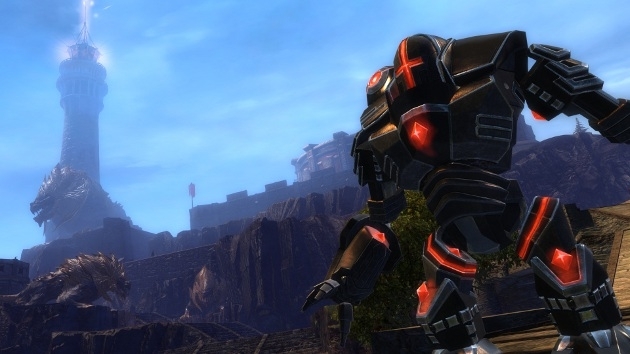 "A lot of what we're looking at this year is how do we ensure that our reward systems are strong enough across all of these creatures in the game and all the things you do to make it worthwhile. One of the things we want to do is to make sure we're not forcing you to go play one specific part of the game as the best way to be rewarded. We want you to pick the parts of the game that you're excited about and you want to play and ensure that you're being rewarded for doing that. Making these creatures more exciting is one thing but we have to make sure you're rewarded for the time you put into them as well."
Moving on from the open world and into players' own back yards, I asked if we could expect more personal story to be added to Guild Wars 2.
"Absolutely, we're not working on that right now, but that is something we definitely talk about all the time and it is something you will see in the future. We'll continue to expand on personal story, we may go back and revisit the existing ones and find ways to expand on those or offer new paths. We're not really locked into anything at this point, but we have a whole lot of different stuff that we would like to do in expanding personal story as well. That's something that down the road we'll get more into. Our real focus right now is that core living world, things like personal story that play out in instances will kind of come second to that. But it's definitely something we talk about all the time."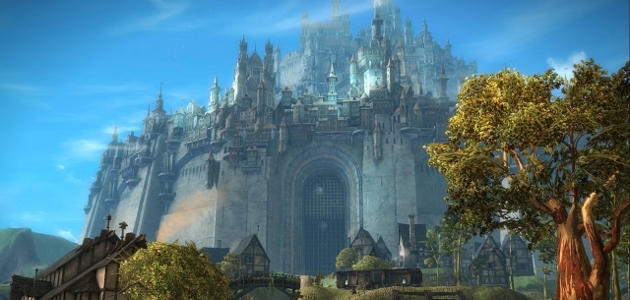 Anyone who has played the game cannot help but be struck by the majesty of the cities in Guild Wars 2. Divinity's Reach, in my opinion, is the most stunning player city in any current MMO. I asked Colin about what content we might look forward to in order to make cities more vital to players every day game time.
"That's another one that's on the high-level design stage right now of what do we want to do to accomplish that and how do we do it? It's certainly not something that we have a team building anything for but it is something that we are definitely talking about.
If you look at the Norn city they have the Norn Keg Brawl activity which is kind of fun and unique for that city and our goal is to always have additional activities like that in other cities and that's something we would like to do down the road for sure.
Those play out more in the instanced areas but there's a lot of capacity to tell stories and do really compelling things in the cities. That's really an area that as we get our core playable maps out in the open world strengthened, probably the next place that we would look to is the cities after that. Once we're in a place where we feel the base maps that you level up in are really in an incredibly solid place then things like cities we would turn an eye to next."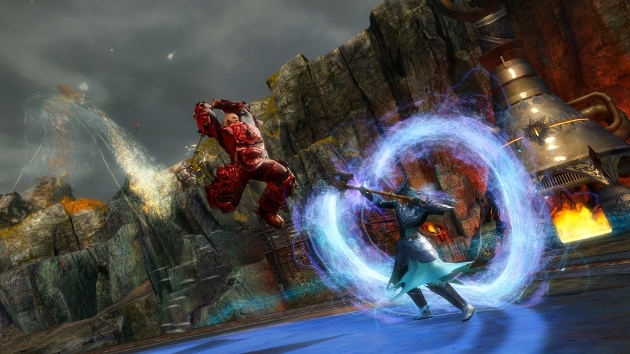 Tomorrow, in the second part of our interview, Colin talks about the challenges of making abilities as much fun as Mesmer Portal for other professions in WvW, the risk versus reward of design philosophy, the direction of Structured PVP and why ArenaNet is looking forward to making the generation of MMOs beyond Guild Wars 2 within the current game itself.
Scott "Jarimor" Hawkes, Editor in Chief