Riot bans two LoL pro-gamers for bad behavior in run-up to LCS EU Qualifiers!
The much anticipated League of Legends Season 3 is fast approaching and with it the League of Legends Championship Series (LCS); it is set to rival the biggest eSports tournaments in history boasting a "multi-million dollar prize pool" and contracted players. Except those who tossed it all away.
Months after banning Team Dignitas player IwillDominate for bad behaviour, Riot have again dished out punishment to two more "toxic" professional players who have scuffed their shot at an LCS contract. The players in question are team mousesports' Ilyas Hartsema, in-game name mouz enVision and team Against All Authority's Damien Lorthios, in-game name aAa Linak.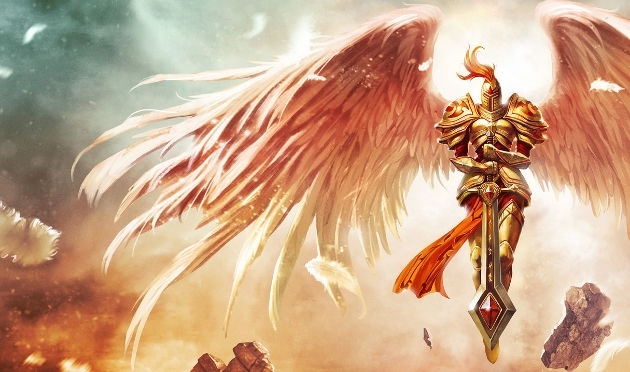 Riot Games' Senior eSports Manager bitingpig had this to say on the matter:
"Their toxic behavior in-game has led to a recent permanent ban of their accounts, and, for both players, this is not their first permaban. We're now taking action in order to help ensure that players seeking to compete in the LCS represent the principles of good sportsmanship and clean play. To be clear, the actions taken today are the result of the players' recent misbehavior; their past actions on previous accounts provided historical context and helped to inform our decisions regarding the appropriate actions to take."
The Tribunal cases against the offenders are quite striking, a shocking list of offences putting both "among the worst 0.06% of all European accounts this month." enVision had a particularly bad track record, a massive 436 reports in only 135 games and 18 punishments across multiple other accounts.
Both enVision and Linak will be forfeit from this weekends LCS European Qualifiers in Warsaw and furthermore will not be eligible to compete in the LCS for a period of one year. This leaves both teams a man short days before the biggest weekend in their League of Legends career, no-doubt an unwelcome stress on the teams.
With millions of young fans watching it is important that Riot stomps out any bad influences and the competitors themselves need to be a role-model for aspiring League of Legends players the world over. Riot Games continues to lead the pack with their highly-effective community Tribunal system.
The LCS Season Three European Qualifiers will be played this weekend between January 25-27 and will be broadcast in HD for free on Twitch.tv.
Read the full list of Competition Rulings against these players.

- Chris Rainey | @Crainey92