We take a look at upcoming kung-fu sandbox MMORPG: Age of Wushu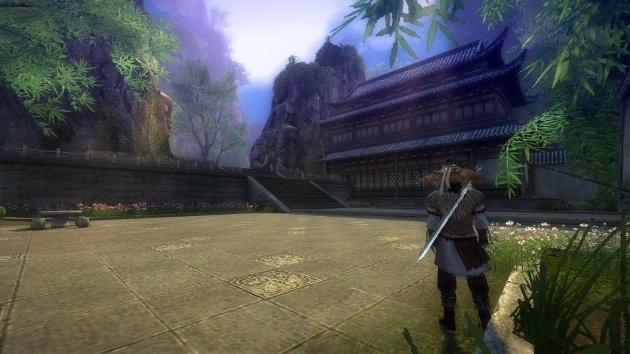 Crouching Tiger Hidden Dragon, Eve Online, and Dynasty Warriors. If these diverse names pique your interest, you'd do well to pay attention to the upcoming martial arts based RPG from Snail Games: Age of Wushu (AoW). I had a chance to jump into the beta for this Wuxia based Free to Play MMO, and found an intriguing, faithful recreation of a high flying, kung-fu world and also noticed a few problems that will hopefully be overcome before the full release later this year.
Age of Wushu doesn't want to give you a false sense of security. Right after logging in, you are met with an alert explaining that the land of Jianghu (where Age of Wushu takes place) is an Open PvP world. You must check a box proving you understand this before continuing.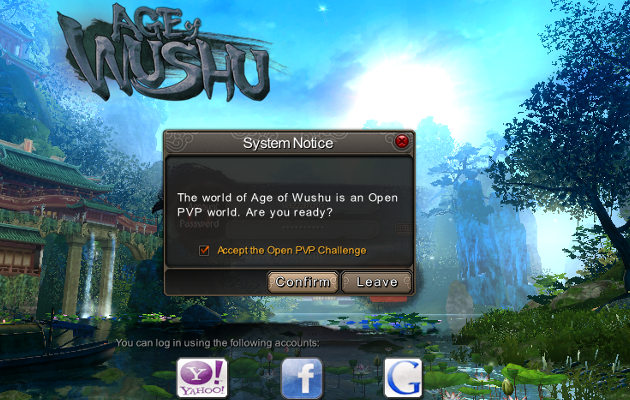 There is no PvE server. In fact, the Open PvP aspect is embedded into much of the game itself. When you log off for the night, your character can stay in the world acting the parts normally reserved for NPCs. You can take up jobs such as Fishing, Begging, or even Town Guard in return for money and more training points.
While doing so, less honorable players can, in certain situations, kidnap your character for a ransom, leading to their criminal level rising. In turn, this will lead to a bounty being placed on their heads that other players can redeem if they turn in or kill the outlaws. This sort of risk vs reward mechanic will hopefully create a very dynamic world you wouldn't see in a more traditional, static online setting.
After accepting the Open PvP challenge you will be tasked with creating a character. I expected the "industry standard" character creation that I was usually greeted with: A couple of faces, hair styles, some beards, skin colors and a couple of body type sliders to differentiate myself from others.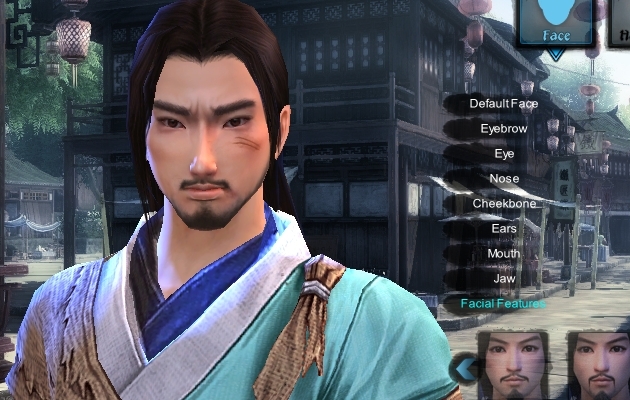 However, I did not expect to see a selection of personal stories to choose from after I created my character. In this beta, four different stories were available, each seeming like a fairly standard kung-fu origin. I personally chose the "Shopkeeper's son dreaming of a more interesting life" story, which is a character hook I've always enjoyed.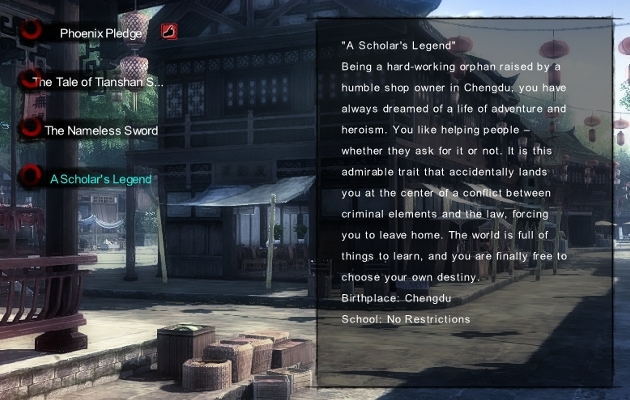 As expected, I spawned in a huge city full of vendors hawking wares, wise men stroking beards, and my adoptive father running a cafe. My initial impressions were not overwhelmingly positive, even though the graphics and liveliness of the city were quite attractive.