An array of hero sets and bonuses offered for fans eager to grab their favorite heroes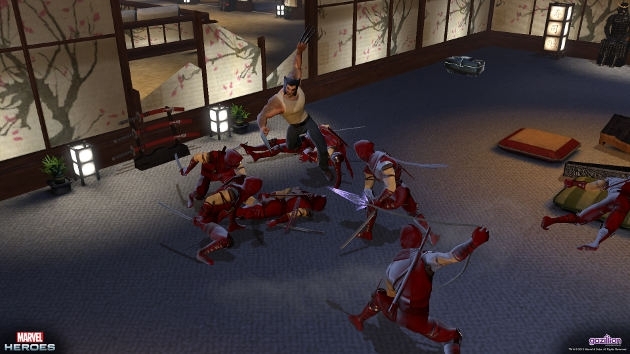 Although Marvel Heroes is a free-to-play game, there is ample opportunity to throw your money at the screen, as demonstrated by Gazillion's announcement of the Founders Program.
The packs allow players to gain access to their favorite heroes and costumes at launch and include various bonuses depending on the set.
The packs are categorized as Starter, Premium and Ultimate with prices at $19.99, $59.99 and a
whopping $199.99 for complete access to all heroes, skins, $50 of in-game currency, seven early access days, three exclusive costumes -- such as the Maestro Hulk -- and one enhanced exclusive costume.
If you fancy the Mark XLVII armor that is featured in the upcoming Iron Man 3 film, this is the pack for you.
For the Premium packs there are a variety of hero collections to choose from, including the X-Men pack, which will be of particular interest to fans of the Claremont era team -- yes, I'm this big a nerd.
The Premium selection offers four heroes and eight costumes to add to your super powered wardrobe along with $30 in-game currency, four days early access and a smattering of boosts.
Throw in forum titles and its time to weigh up whether you want to stump up the cash for the package of your choice. Head here for the full list of options and an FAQ on the program.
Marvel Heroes has generated a lot of interest from the large number of players who love the Marvel IP and are fans of the Diablo roots provided by David Brevik.
I found the game fun to play with little depth at the early beta playthrough I took part in, though I know a lot of content has been added since that point.
Are you looking at Marvel Heroes with a gleam in your ruby visor? And are you willing to pay for one of the Founders Packs?
Be sure to let us know your thoughts in the comments below and stay tuned to ZAM for more news on Marvel Heroes as it arrives.
Scott "Jarimor" Hawkes, Editor in Chief