It's sort of like that!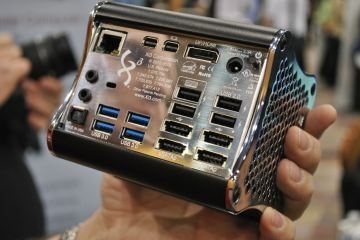 This, right here, is the Xi3 Piston, a little heart to the Steambox console that's been kicked around and hinted at for what feels like ages, as reported by Time Tech. It's a modular (aka upgradeable) little beast of a techbox that allows wiring to monitors for gaming. And if this is the upcoming Steambox? It could break us out of the console-cycle we're stuck in by offering upgrades instead of brand new consoles for hundreds.
Is it, or the $999 pricetag going to see market release anytime soon? Probably not! But in the meantime, it's fun to speculate and be teased by the heads at Xi3 and Valve at what could be coming in the not-too-distant future.
Julian "Mirai" Williams