On the second day of Christmas my true love sent to me: two angry Charr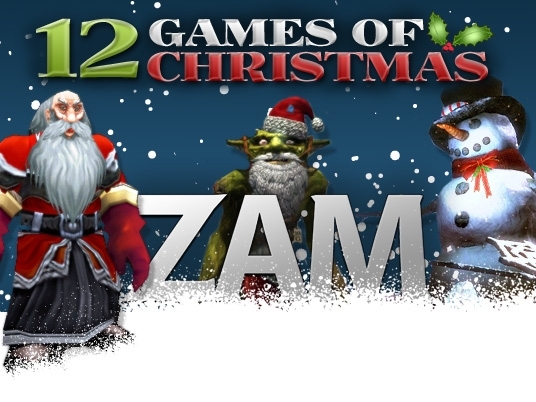 The anticipation for the launch of Guild Wars 2 was intense and, after the disappointment caused by other recent MMOs, cynicism was rife.
The game's different slant on the three faction PvP approach? Hype.
A successful move away from the holy trinity of roles in MMOs? More hype.
The best looking MMO to land in years? You get the drift.
What players discovered at launch was that Guild Wars 2 didn't feed the hungry or cure all diseases, but it did exactly what ArenaNet said it would and it also raised the bar for excellence in the MMO industry.
The incredible world design and different slant on old tropes delivered a refreshing and fun experience at a time when fans of the genre were in serious need of new impetus.
Before the official launch, GW2 had already broken 400,000 concurrent users; ArenaNet memorably suspended its own digital sales of the game to help handle the traffic that was stretching servers to violin string levels of stress. Not only was this action remarkable in and of itself, that a company would turn down immediate profits for long term satisfaction of customers, but incredibly it still didn't impede Guild Wars 2's immediate popularity.
Within two weeks of launch, GW2 had passed two million unit sales.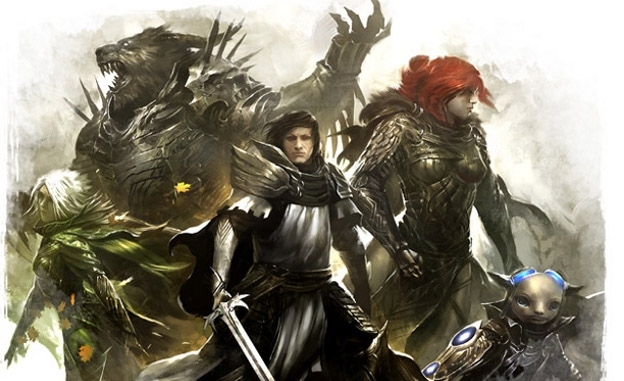 After achieving some of the most successful launch numbers in MMO history, the team didn't rest on its laurels. Producing patches that tweaked balance, added polish and fixed bugs with an almost daily regularity, ArenaNet attempted to belie concerns of how invested it would be in producing regular updates for a game without subscription.
With the absolutely excellent Halloween Mad King patch, Guild Wars 2's flexibility and the dev team's effective implementation of content in a short time was warmly received.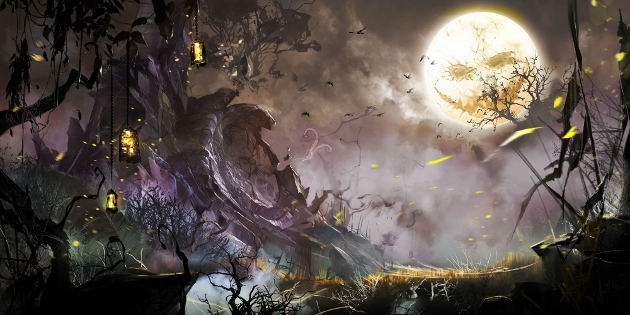 Although The Lost Shores was a misstep in implementation, ArenaNet's actions reassured players that there would be just as much, if not more, regular content released in the future to keep players coming back.
In fact, the anecdotal evidence of how much players are "throwing their cash at the screen" for each of the events indicates that ArenaNet will not struggle to maintain its revenue through the gem store, in fact it will thrive.
WintersDay has been an unqualified success, servers remain busy and promises of "expansion sized" content for January and February have been made.
One must be reminded that, although the game is less than six months old, it is already a solid feature of the MMO market. So, with the game's relative newness still evident, just where does Guild Wars 2 stand at the end of 2012?
The State of PvP
The footloose frolics of WvW are evident and people still enjoy the battles across the Eternal Battlegrounds and Borderlands with gusto, but there is certainly a sense that things can be improved.
The recent change to how culling works – the method of decreasing the amount of visible players rendered when large groups threaten to cause performance issues – is a big step forward. Instead of rendering hordes of enemies into over-powered ninjas, the WvW devotee will now see who to hit more often when the zerg comes around the corner.
Although the zerg is now more visible, there are still too many instances where the mindless mashing of players into walls and doors is the play style of choice. Beta's promise of depth of play and flexibility of approach is often lost under a tide of marauding toons, moving across the ground like spell casting, blade swinging locusts.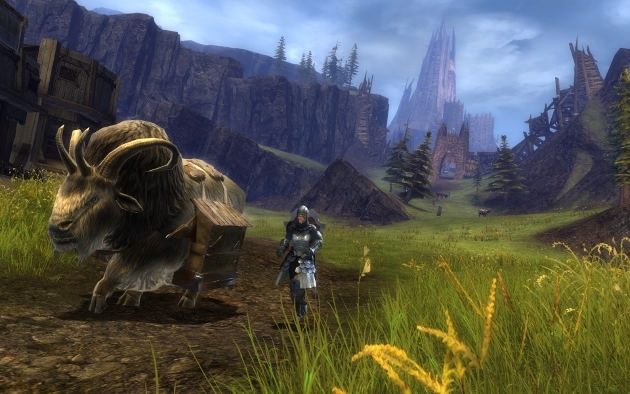 Encouragement of variation, without bludgeoning players into a demanded play style, is a difficult task to pull off with panache. Perhaps some MOBA style game play between different keeps; a refocus on the use of smaller, more focused teams of raiders through rethinking the current spawn point implementation and other ideas could help add some variety that would diminish the current habit of slamming heads into walls repeatedly.
There is certainly still a lot of fun to be had in WvW, but for its long term vibrancy, the promised large additions arriving in early 2013 will hopefully contribute to a reinvigoration of this important aspect of Guild Wars 2.
In the other realm of player on player action, structured PvP (sPvP) is in need of attention. Many players, including pro eSport teams flocked to Guild Wars 2 in the hope that an MMO would finally do PvP with consummate success. ArenaNet made all the right noises in the build up to launch: speaking of how important sPvP was in the immediate plans of the company, espousing their awareness of how functions such as leaderboards, tournaments and spectator modes were vital to making GW2 flourish as an eSport.
Unfortunately the masters of the metagame have had to remain patient, with a lot of players expressing dissatisfaction at the state of sPvP even with the addition of paid tournaments and other updates since launch.
Is the locking of weapon sets in sPvP tournaments the precursor to spectator mode? Will GW2 fully engage the challenge of making a truly involving fantasy MMO eSport? Hopefully, the updates in the months ahead will make the necessary and much needed strides forward.