Blizzard gifts a glimpse at Thunder Isle raid, PTR arriving in January
Blizzard has been adamant that we will see more regular updates for Mists of Pandaria than has been seen in the past.
We've heard this all before, of course, but it certainly seems Blizz is putting its money where its mouth is this time around.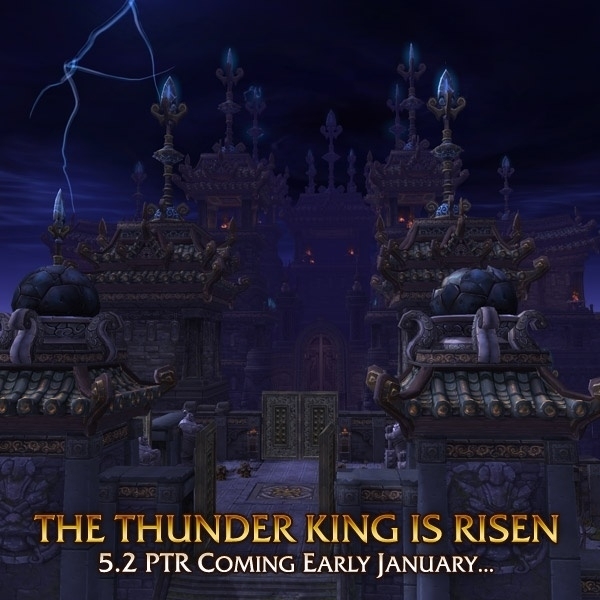 As broken by the ever-present Perculia on Wowhead, last night Blizzard sent out an email teasing patch 5.2 which will include raid content centered around the Thunder King.
Details on what this will entail are based purely on rumor and vapor but whatever comes along to the PTR in January, it's excellent to see content being added at an improved pace for World of Warcraft.
Check out the links to the Thunder King that are already in the game via Wowhead above, and be sure to stay tuned for more WoW news as it happens.
Scott "Jarimor" Hawkes, Editor in Chief