The Tournament of Champions continues, plus you can win Flash's keyboard!
Have plans tonight? Cancel 'em. Major League Gaming has new ones for you.
There's a StarCraft II battle royale brewing in the form of the MLG Tournament of Champions Quarterfinal #3. The match between Rain and Leenock kicks off at 6:00PM EST and that's not all.
Beginning this evening, viewers will have the opportunity to win Flash's keyboard from the MLG Spring Championship signed by the legend himself. All you have to do is watch the matches, get the special code, and enter it here for your chance at this epic item.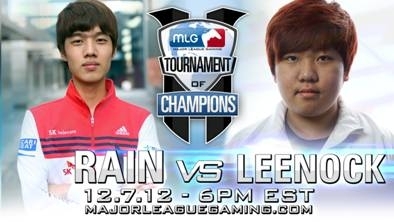 So order a pizza, switch to full-screen and enjoy the action! That'd what I'm gonna do.
Bill "Lethality" Leonard